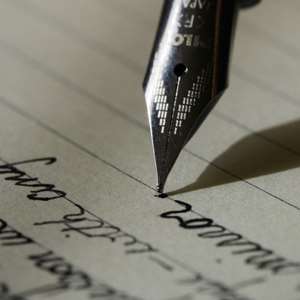 Lucknow, the erstwhile 'City of The Nawabs' will be host to the 35th Annual Conference of the Associationof Surgeons of India (ASI), UP chapter (UPASICON 2009). The surgeons' conglomerate is being organized by the Department of Surgery of CSM Medical University (upgraded King George's Medical College - KGMC) in association with the Society of Endoscopic & Laparoscopic Surgeons of India(SELSI), UP Chapter, under the dynamic leadership of Professor (Dr) Rama Kant, Head of the Surgery Department and President-Elect of Associationof Surgeons of India (ASI), UP.
"We have come a long way from the days of 'greater the surgeon, bigger the incision' to 'greater the surgeon, smaller the incision'. And now we are progressing from Multiple Keyholes to Single Port Laproscopic Surgery" said Prof Rama Kant.
He added that all this is developed with utmost precaution so that the safety of patients is not compromised. Laproscopic surgeries lead to minimum post operative pain, and a very early 'back to normal' recovery.
This mega event will be an occasion to interact with around 500 doyens of surgery, especially laproscopic surgery, from around the world, from 6-8 November 2009, to learn, update and keep abreast of the moving jet set technology in the field of surgery.
The stalwarts who have consented to grace the conference include Dr Fukuma from Japan, Dr Mohd Ansari from UK, Dr Prashant Rao of Mumbai, Dr Shailendra Puntambekar of Pune, Prof SD Maurya from Agra and Dr SK Mishra from Kanpur.
Prof Rama Kant is indeed happy to bring this conference back to Lucknow after a gap of 12 years and treat the medical fraternity to the latest techniques in the field of minimal invasive surgery, as well as take part in a broad based scientific programme, covering most of the important issues of surgery.
Of special interest will be the operations performed in the 'Live Operating Workshop' on the first day of the conference, which will focus on 'Single Port Laproscopic Surgery' NOTES (Natural Orifice Transluminal Endoscopy Surgery), Laproscopy in trauma, emergency, endocrine, thoracic, gynaecological surgeries. In a lay person's language, Single Port surgery is performed by making a single hole, instead of the normal four to five holes. This technique has been pioneered in India, by Dr Prashant Rao of Mumbai, who will demonstrate this revolutionary surgical procedure at UPASICON 2009.
The second and third day of the conference will showcase various Operative Master Video Presentations with emphasis on the practical aspects of Minimal Access Surgeries and Open Surgeries.
Dr Eisuke Fukuma, the Endoscopic Endocrine Surgery expert from Japan, purports be the star attraction on the second day. He will give a videoscopic presentation of Endoscopic Mastectomy - a technique which he has mastered. He and his group at Kameda Medical Centre, Chiba, Japan, has performed 385 such breast surgeries between 1995 and 2007. This type of mastectomy involves minimal scarring and post operative pains.
Apart from Video Presntations, there will be sessions of informative panel discussions, debates, symposia by faculties from all over the world, with special emphasis on the practical aspects of Emergency Care (in management of Melema, Bleeding Per Rectum,etc), basics of surgical suturing and surgical site infections, and Laproscopy in emergency (bowel perforation, appendix removal, abdominal trauma etc).
As if this was not enough food for the mind, there will be paper/ poster presentations, guest lectures, orations and a quiz for the resident doctors.
Last, but not the least, Prof Rama Kant will give a live demonstration of a unique non-surgical technique for the management of Piles called Doppler-guided haemorrhoidal artery ligation (DGHAL) and Recto-Anal Repair (RAR). The beauty of this procedure lies in the fact that the patient is discharged within a few hours and is back to work, the very next day.
So all ye Lucknowites, please brace up to welcome and reap the benefits of this international gathering of surgeons.
Shobha Shukla, CNS
(The author is the Editor of Citizen News Service (CNS), has worked earlier with State Planning Institute, UP, and teaches Physics at India's prestigious Loreto Convent. Email: [email protected], website: www.citizen-news.org)
Development / Ghana / Africa / Modernghana.com