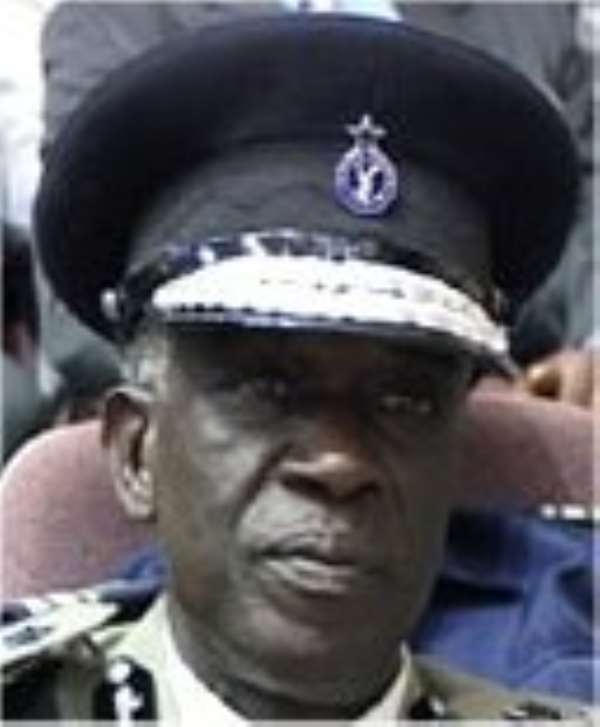 With the recent brazen armed robbery attacks in the country, and other internal security problems that have hit the country like the Accra Sports Stadium tragedy of last year and the Yendi crisis that led to the death of the Ya Na this year, police matters are naturally on every Ghanaian's lips.
Is the Ghana Police Service moribund and in need of an entirely new structure and mission? Is the mode of appointment of senior officers the best? Should the police be decentralised as in most developed countries?
Would the Chief Constable system as obtains in the UK, Ghana's colonial master, work in Ghana? Is the post of an IGP necessary and is it not an anachronism? Ghana has ten regions; shouldn't each region have its police boss appointed or elected by the Regional Security Council and be directly answerable to that council which can hire and fire its regional police chief? No doubt, this colonial inheritance is ripe for a fundamental shake up.
Dr Baafour Agyeman-Duah, Executive Director of the Centre for Democracy Development (CDD) yesterday criticised the mode of appointing Police Chiefs in the country.
"The situation where officers are appointed few years or months to their retiring age does not augur well for long term planning for an institution like the Police Service."
Dr Agyeman-Duah in an exclusive interview with the Ghana News Agency said at the least an Inspector General of Police should upon appointment have five years to work for the service before retirement.
He said government should be careful not to give responsibilities to people, who did not have the capability to plan adequately to renew and revitalise such sensitive institutions.
"Internal security chiefs should have the presence of mind to create new programmes and implement long term strategies."
He said however, that even though the official retirement age is 60, the notion that when one reached that age one must definitely go on retirement was "neither here nor there."
"People do not necessarily lose their capabilities at 60, the intellect and energies must all be considered as well."
The 1992 Constitution is very clear on the retiring age for public servants, however.
Dr Agyeman-Duah said, even though, there might be guidelines for selecting the Police Chiefs these had not been followed unlike in the universities where appointments were made after interviews to ascertain the capabilities of the officers.
Mr Ernest Owusu-Poku, current Police Chief, would soon begin his leave prior to retirement while most of those at the Commissioner level would also follow suit.
Among the 12 Deputy Commissioners, Nana Owusu-Nsiah, Director of the Ghana Immigration Service, and Mr Kwesi Nkansah, Director in charge of Administration have two years prior to retirement. Senior Officers have 126 days leave prior to retirement.
Mr Jossie Amofa, Acting Director of the Bureau of National Investigations (BNI) has barely three years to retire so is Mr Richard Safo Kwarteng, Deputy Commissioner in Charge of Operations.
Dr Kofi Kesse Manfo, Mr Paul Quaye and Selwyn Bart Mettle, all Deputy Commissioners, whose names have appeared in part of the media as possible successors to the IGP had their first appointment in 1979 and they have many seniors, who were appointed long before them.
Who then succeeds IGP Ernest Poku or is he on standby for a re-appointment?