Bill to restrict promotion of tobacco out soon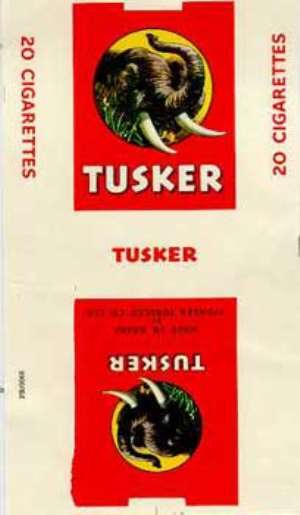 A bill to help control the advertisement of tobacco and cigarettes, raise the tax on cigarettes and force tobacco companies to boldly display the warning signs of tobacco on cigarette packets is expected to be passed soon.
Dr. James Teprey, Secretary to the National Steering Committee on Tobacco Control, made this known at a seminar on Consumer Awareness and Anti-Tobacco Campaign at the Pope John Secondary and Seminary School at Koforidua last Friday.
He said the law would also help reduce smuggling of cigarettes into the country and ensure that cigarettes were sold only in packets. Dr Teprey said research had shown that eight out of every 10 smokers often die from smoking-related diseases and smokers visit the hospital more often than non-smokers.
According to him tobacco companies are the richest in the world with large amounts of financial resources to promote their businesses and influence politicians and policy makers to protect their interests. Dr. Teprey said such a situation calls for global laws that would help control smoking all over the world.
Ms Sophia Twum-Barima, Health Information and Promotion Officer of the
World Health Organisation (WHO), explained that tobacco companies continue to advertise on the National Television and Bill Boards because there were no laws to stop them from doing that. She observed that once people stop smoking, and provided they have not contracted any smoking-related diseases, the human body easily recovers.
Mr. Stephen Ahiawordor, Chairman of the Legal Committee of the Consumer Concerns Initiative (CCI), said in this era of globalisation and liberalised trade, goods and services declared unwholesome in some countries could find their way into the Ghanaian market. Under such conditions, he said the consumer needs laws that would protect his interest and to make him also aware of his rights and responsibilities.