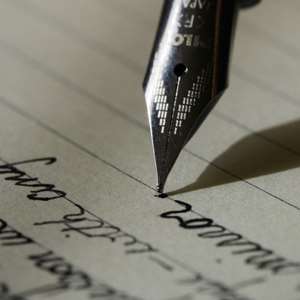 5th round of negotiations with EFTA to take place on 22-23 September in Delhi
22 September 2009, Delhi: India is secretly negotiating more than 15 economic agreements with other countries or blocks of countries. Despite strong protests against the controversial signing of an agreement on trade in goods between the Association of South East Asian Nations (ASEAN) and India (also called ASEAN-India FTA) last August, the Government of India continues negotiating more FTAs, including with developed countries.
India is presently negotiating one such FTAs with a group of four European countries called the European Free Trade Association (EFTA). The EFTA comprises the countries of Switzerland, Norway, Iceland and Lichtenstien. On 22nd and 23rd September 2009, the 5th round of negotiations for a FTA between India and EFTA is taking place in Delhi.
There is little public awareness on the content of the negotiations, despite these being underway since January 2008. Neither the Parliament nor State Governments have been informed of the contents or of the possible impacts of this FTA.
EFTA countries are highly specialised and their FTAs with other countries indicate the key sectors likely to be affected:
Finance: Because of the importance of the financial sector for its economy and intense corporate lobbying, Switzerland in particular pushes for the liberalisation of the financial and insurance sector. This would reduce India's flexibility to respond to financial crises, like the one we just experienced. Stiffer competition through further liberalisation of the banking sector will lead to smaller domestic banks being squeezed out of business. This is of significant concern as these banks give access to credit in rural areas.
Stronger Intellectual Property Protection: Members of EFTA, particularly Switzerland, echoing companies like Sandoz, Roche, Novartis have strong interests in far reaching Intellectual Property Rights (IPR) protection regulations, which includes data exclusivity and extended patent terms. Both of these go beyond India's commitments under the TRIPS Agreement and would delay the introduction of generic drugs. This would undermine India's public health policy and, since India is a major exporter of generic drugs, have a negative effect for people in need of these medicines around the world. Swiss biotech giants like Syngenta also have a vested interest in stronger IP protection over seeds and agrichemicals.
Fisheries: Both Norway and Iceland, with sizeable fishing industries, have interests in India's fish stock and liberalization of investments in this sector. This FTA would facilitate the entry of foreign fishing fleets into Indian waters with the same conditions as Indian fishing fleets. The Norwegian commercial fleet is the 6th largest in the world today, equipped with superior technology. This will mean that the Indian fishing community would have to compete with larger and more mechanized vessels for their livelihood.
The same would also apply for companies providing deep-sea petrol exploration, tourism, directly overstepping on the fishing community right to natural resources, by restricting their access to the seas. Conflicts with fishing communities have already taken place as a 10 km range around an exploring platform in Mumbai has been demarcated and is now inaccessible to fish workers. Norwegian companies specialized in superior technology and know-how in the area of deep-sea drilling and hydro-electric power plants, like Aker Kvaerner and NCC, are already operating in India and are interested in regulations facilitating their operations in the country.
Finally, the entry of highly organized retail chains facilitated by 'investments' provisions in the FTA would affect women fish sellers' capacity to access local markets, along with hawkers and small retailers.
Forum Against FTAs is a loose network of trade unions, people's movements, civil society organizations and academia working on issues related to agriculture, food security, livelihoods, fisheries, health, etc. The Forum is calling for greater transparency in FTA negotiations and for genuine public participation and consultation.
- Citizen News Service (CNS)

GHANA / AFRICA / MODERNGHANA.COM