Mahama Agrees with Supreme Court Ruling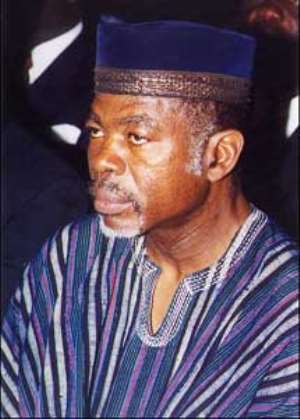 The leader of the People's National Convention, (PNC) Edward Mahama, says he does not see last Wednesday's ruling by the Supreme Court as an indication of manipulation of the Judiciary by the Executive. "I do not see the evidence of manipulation" he told the Network Herald.
Dr. Mahama pointed out that the Justices Lamptey and Afreh who were added to the review panel were not part of the original team and were therefore not influenced by the executive, besides the appointment of Justice Afreh was long overdue.He admitted although that the outcome of the review was not sat surprising, but contended that it is rather some members of the judiciary who open themselves up to manipulation.
The PNC leader buttressed his point by citing a judge of the Supreme Court whom he quoted as having said "the truth does not matter". He queried "if the truth does not matter, then why do we swear by the Bible or Quoran in court".
In his estimation the original ruling, which made the Fast Track Court unconstitutional, confused ordinary Ghanaian who are in favour of the establishment of Fast Track Courts (FTCs). "The original decision was playing games with the rational decision of those of us who are not lawyers".
Recently criticized by sections of the populace for indicating his part's intention to forge links with the NDC, the PNC leader explained to the Network Herald that one may not always be in favour of rulings by the judiciary but once it is given the backing of the constitution there is the need to accept it.
He argues that he was personally not in favour of the indemnity clause but has accepted it since it is constitutional.
Dr. Mahama advised that that since Ghanaians are willing to be law-abiding the 6-5 vote, which has made FTCs constitutional and legal, should be accepted by all.