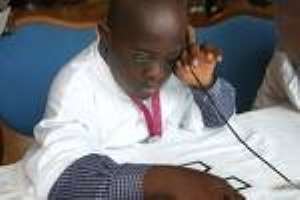 The Deputy Minister for Women and Children Affairs, Hajia Hawawu Gariba said there is the need to accelerate advocacy for parents and families to see themselves as partners with government and civil society to ensure rights of the child.  
She was speaking at the launch of a book, children in Ghana, as part of the national children day celebration.   Hajia Hawawu noted that there is a legal frame work and institutions that are necessary to guarantee the Right of Children but there is a weak budgetary allocation that poses a challenge to effective coordination.  
The book will serve as an advocacy resource for the government and its partners in the interest of the development of children in Ghana.  The coordinator for the book, children in Ghana, Dr. Agnes Aidoo mentioned some challenges facing the right of the child as inadequate research on children in the country, inadequate investment into children affairs and the lack of knowledge about children's rights.  
A UNICEF Representative, Dr. Yasmine Hague said the book is to bring about change and serve Ghana as a country.