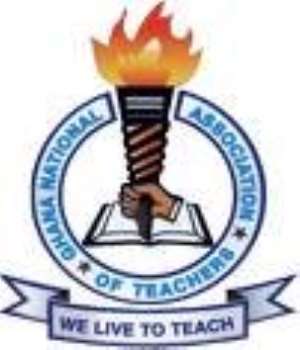 The Ghana National Association of Teachers, GNAT, has expressed concern about interference in certain areas of the Ghana Education Service, GES, especially in the recruitment, posting and transfer of staff.
It says the GES has a process of recruiting, posting and transferring its employees and a grievance handling procedure for all employees who contravene its code of conduct. GNAT also admonished its members not to allow political persuasions to divide them.
The National Vice President, of GNAT, expressed these sentiments Mrs. Portia Molly Anafo, at the third Northern Regional Quadrennial Delegates Conference of the Association in Tamale.
Mrs. Anafo called on the government to make good its promise to pay teachers, the 17 percent salary adjustment already agreed upon, pending the implementation of the Single Spine Pay Structure next January.
She regretted that some professional teachers, who entered the universities with their own resources have been refused posting after graduation.
The Deputy Northern Regional Minister, Moses Mabengba said conflicts in the north have affected educational development in many communities. He said the disruption of the educational calendar in conflict-related communities leads to increased drop-out rates and results in poor academic performance.