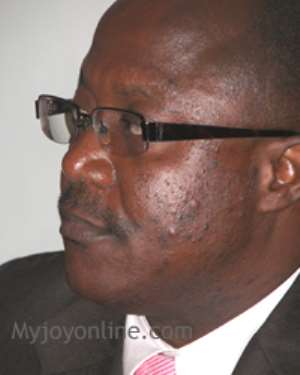 A criminologist, Ken Attafuah has played down news of an armed robbery 'training school', saying the phenomenon is not unusual.
He said that is the only way to sustain the trade.
Twenty-two armed robbers now in the custody of the police were said to have successfully graduated from a training camp in Ashaiman, where a ring leader - Ali is said to be taking some young men through armed robbery training drills.
ACP Augustine Gyaning, Tema Regional Police Commander, said the young robbers are taken out to train as footballers during the day and are let loose on innocent victims in the night after thorough coaching.
The news may have come not only as a surprise to some Ghanaians but a worrying signal to many.
But Prof. Ken Attafuah in an interview with Citi News said training of young armed robbers has always been part of the societal set-up.
He said it is the full time business of armed gangs to recruit young men to take over and sustain the trade.
"Armed robbery is a young man's game. Violent crimes and gang membership are largely young men's occupation. And as they grow older, they need to be sustained and they themselves have to stay in the background and manage, direct and control and often graduate into drugs and other things that require less physical activities," he said.
Story by Nathan Gadugah/Myjoyonline.com/Ghana