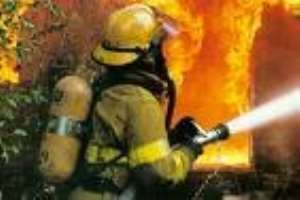 Two firefighters have died in California as they battled intense wildfires to the north of Los Angeles. A wildfire in the mountains above Los Angeles is threatening twelve thousand buildings and continuing to spread. The fire has been fuelled by record temperatures over the past four days.
Evacuation orders have been issued to about 10 thousand homes and state Governor, Arnold Schwarzeneger described the fire as totally out of control.
About two thousand firefighters are trying to contain the blaze, which has burnt more than 55 miles of forest.  Reports say the fires rained ash on cars and homes as far away as Central Los Angeles.
Firefighters are also trying to stop the flames from spreading up Mount Wilson where many broadcast and communications antennas and a historic observatory are located.
Mr. Schwarzeneger who declared a state of emergency last week, urged people to obey evacuation orders, after three people were badly burned.