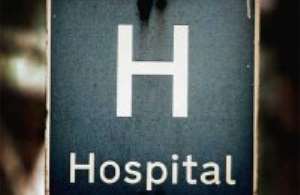 The Medical Director of New Crystal Health Services has called on health professionals to be sensitive to the needs of their clients.
    
Dr Wisdom Amegbletor, who made the call at the inauguration of the Tema Branch of the New Crystal Hospital, said any medical personnel who was insensitive to the health needs of clients was rude and does not perform his or her duties to the best of his or her professional ability.
    
He observed that a client was not just a case of malaria, hypertension or diabetes, "but a person with emotional, financial, social and spiritual needs, which must be identified and managed accordingly".
    
Dr Amegbletor stressed the need for health professionals to treat patients in the same way as they wish to be treated.
    
He said Management of NCHS, in partnership with the communities in which it operates had formed Client Feedback Teams, whose duty was "to monitor our operations with eagle eyes, and to bring to our attention any shortfalls they notice in both our operations and the actions or inactions of our staff".
    
Dr Amegbletor said in addition to orthodox medicine and spiritual support, NCHS practiced herbal and complementary medicine to provide total care for its clients.
    
He said the service would venture into research into plant medicine, to provide safe and efficacious herbal preservations to reduce the cost of health care.
    
Dr Amegbletor used the occasion to launch a weekly newsletter entitled: "Stay Alive, as part of NCHS corporate social responsibility and community education initiative.
    
"This is only one of the many ways we intend to engage meaningfully with our communities. It also reflects our change in philosophy to inform our decision to change our motto from service to humanity to service to God, country and man".