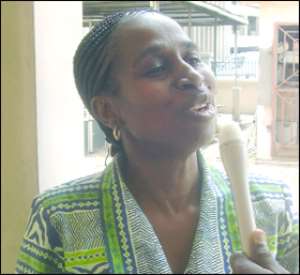 Ghana's annual producer-price inflation dropped from 17.94 percent in June to 16.39 percent in July 2009.  The monthly change in all industries for July was 0.48 percent.
According to figures from the Ghana Statistical Service, Inflation slowed in July, but prices increased in the Mining industry; which had a weighting of 14 percent on the overall index.
The Mining industry recorded the highest inflation rate of 41.58 percent but it was lower compared to 50.46 percent in June.
Prices in manufacturing, which accounts for 70 percent of the index, rose by 0.1 percent in the month from 10.4 percent in June.
There were appreciable inflation rates in the manufacture of wood products, tanning and dressing of leather, while manufacture of coke, refined petroleum products and nuclear fuel recorded a negative inflation rates with electricity remaining virtually unchanged.
PPI measures the average change over time in the prices received by domestic producers for the production of their goods and services.
According to the Statistical Service of Ghana, the country's inflation rate fell to 20.5 percent in July from a five-year high of 20.7 percent in June.
From Business Desk