Paul Acquah quits as economy dips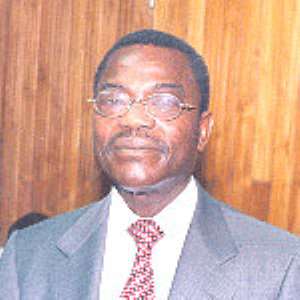 The Governor of the Bank of Ghana, Paul Acquah will resign at the end of the month, taking his accumulative leave. The central bank, which gained greater autonomy in 2001 has been central to the macro-economic stability of the last 8 years.
His decision to resign, according to insiders has been triggered by 'fundamental differences on the way the economy is run."
Though Dr Acquah is known to support inflation-targetted fiscal policy he is said to be most uncomfortable about what is seen as a "renewed overbearing influences" of the World Bank and the International Monetary Fund since the National Democratic Congress returned to power in January this year.
One of the major decisions by the new government was to force the second Deputy Governor of the Bank, Mahamudu Bawumia out, for contesting as Nana Akufo-Addo's running mate in the December presediential election.
Next to resign was Van Lare Dosoo, the first deputy governor.
This means that by the second half of this year, the three men who steered the remarkable economic management which led to a rapid liquidity in the financial sector and significant stabilisation of the economy will no longer be at post.
Meanwhile, government has failed to hit any of its major economic targets for the first half of the year. Total revenue and grants witnessed an annual growth of 23.5 percent but accounts for only 84 percent of the target for the first six months of 2009.
Also only 42.6% of public sector wages were paid in the first half, as government struggled to maintain its budgetary ceiling on the wage bill.
President John Atta Mills is likely to guided by loyalty and appoint a former campaign aide and a man from his own ethnic group. The Statesman can confirm that there is enormous pressure from the Fante caucus of the NDC, led by the Ahwoi brothers to have Paa Kwesi Amissah Arthur appointed Governor. This is against the wishes of former President Rawlings who once humiliated Mr Amissah Arthur by throwing him off a presidential flight to Tamale. He was once a deputy minister of finance and economic planning under the previous NDC government.
President Mills has already appointed two deputy governors of the Bank in the persons of Kofi Wampah, formerly of the West Africa Monetary Institute and Millison Narh.
Mr Amissah Arthur holds a Masters Degree in Economics from the University of Ghana.