Prof. Akosa Jabs Mills' Critics; says…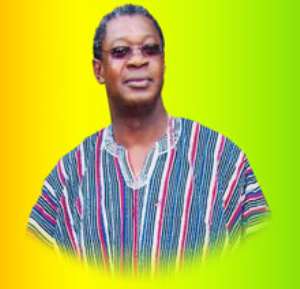 …it's too early to judge Mills' government
…but chides government to set agenda, not media
Professor Agyemang Badu Akosa has lashed out at critics of the Mills government that it has failed and reneged on promises it made to Ghanaians in the heat of the electioneering campaign. Professor Akosa, an educationist and politician said Ghanaians must allow the young government to settle and tackle head-on the myriad of problems facing the country.
"…as far as I am concerned, seven months is time too soon. This was probably an election like no other. Declared in January, sworn-in literally in less than a week, and immediately government goes into task to appoint ministers…" he said.
Other opposition elements, especially the Busia-Danquah NPP have described the Mills-led administration as slow in responding to the economic needs of the country.
In what appears to be a subtle response to recent outcries that the country was in dire problems ranging from fuel shortages to unemployment, Prof Akosa said instances where all of a sudden people think every problem the country has now has been orchestrated by the current government without recourse to the previous administration is not the way to go.
He recalled that most part of President Kufuor's first term was 'honeymoon' and said he will start passing judgment on the regime after mid-term or towards the end of its four year mandate.
Just last week, a pressure group, the Alliance for Accountable Governance, AFAG, in what they called the deceit of the Mills government, poured onto the streets to demonstrate their displeasure at government's pace of work and other issues.
Professor Akosa an opposition figure, from the CPP, tells Citi FM, these protests and demonstrations are too early in the day. He said in a country with inadequately developed institutions, it takes time for newly elected governments to settle.
He however said in as much as seven months is too short to appraise a new government's performance, government must set the agenda for national discourse rather than allowing the media to do so.
He says he is looking forward to a day where the Press Secretary to the President on purpose will at the beginning of every week reveal to the press what government intends doing.
He is of the view that when the people do not know what their government is doing, the media takes up the job of setting agenda for the government and government interestingly goes on the defensive, rebuffing what people with sinister minds might plant in the media.
According to Professor Akosa, a call for ex-government officials to account for their stewardship should not be misconstrued as witch-hunting.