VEEP signs Book of Condolence for Msika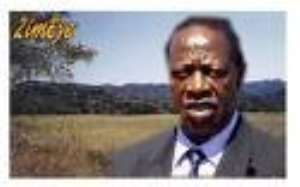 Vice President John Mahama yesterday signed a book of condolence at the Zimbabwe High Commission in memory of the Zimbabwean Vice President, Joseph Wilfred Msika, who died on the 4th of this month in Harare at the age of 85.  
The late Msika was elected Vice President in l999 and served in that position until his death.  
Vice President Mahama on behalf of the government and people of Ghana expressed his condolences to the Zimbabwean government, people and the family of the late Vice President.  
He used the occasion to call on the international community to lift the sanctions that have been imposed on Zimbabwe, given the current positive signs that the country is exhibiting.  
The Zimbabwean Ambassador to Ghana, Pavelyn Tendai Musaka, thanked the government and the people of Ghana for sympathizing with them.