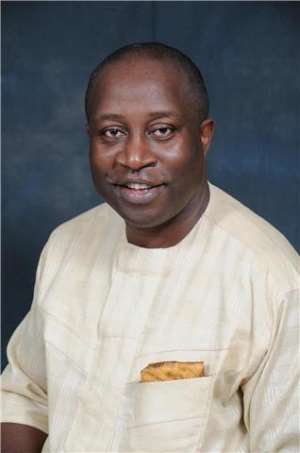 OBI SHOCKED AT ETIABAMANIA IN ANAMBRA
INVITES OGIDI COMMITTEE OF FATHERS TO AWKA
TO DOLE OUT CASH TO THEM BY THIS WEEK FRIDAY
TO ANNOUNCE THEIR ENDORSEMENT AFTER DINNER
Ekwueme Ogidi explained to the Governor that his people are not happy with His Excellency and that it is becoming increasingly difficult to sell his second term agenda in Ogidi. Eventually, Chief Udokwu agreed with the Governor that an invitation to the Committee of Fathers will be extended by Friday, after which their endorsement will be announced by the Governor as a way of countering what the Ime-Obi did last Thursday with Emeka Etiaba.
The current wave of Etiabamania in Anambra State is real and is fully on ground in the state our investigation reveals. Obi fails to understand that governance is a team effort and that what he is now involved in is public administration and not business administration. Governor Peter Obi of Anambra State shot himself in the foot when he decided to blackmail the only people that offered him any shred of credibility in government due to his constant inner struggle for wanting to prove that any success to his administration is his alone and no one else contributed. This is why he will always say 'I' instead of 'we', when referring to his government. This is why he will always claim that 'nothing' existed in the state before he took over. This is why he will always claim to be the 'first' to do everything and this is why lobbying and paying newspapers for fake awards are important to him.
On Thursday 6th August 2009 at Ogidi, over 6,100 Idemili North indigenes from all the twelve electoral wards of the Local Government congregated at Oye Olisa Junction to welcome Emeka Etiaba and his campaign team who were on a rally to Ezi Ogidi Primary School , off Chief Egojilu Street Ogidi. The rally was graced by many dignitaries among whom are Chairman Idemili Leaders of Thought Chief Anthony Oguaju, Chief Sam Mendu & his wife 'Onwa Ogidi', Arc Amechi Ekume, Chief Donald Aroh 'Kpajie Abatete', Chief Nwakoby, and the Chairman Ime - Obi Idemili North Sir Edwin Ekpunor whom on his vote of thanks urged Emeka Etiaba to be sure of the total support of Idemili People. Also present was the President General of Ogidi Town Union, Chief Edwin Ekwechi, Chief Rob Okoye and from Uke came their heavy hitters, Ogene Uke and Ezekwesili Na Uke. The Women Leader sang and thanked Emeka for his doggedness in wanting to take Anambra to the Next Level towards changing Anambra for good. They expressed their happiness and asked Emeka to move on in getting ready to take over from Peter Obi on the March of 2010 when the Governor's tenure expires. They also thanked him for coming out to contest for Governorship more especially now Anambra is having a set back under the present administration. They trouped out and accompanied Emeka Etiaba to Ugwu Nwasike, Ogidi where he opened the Next Level office for Idemili North.
Chief Ifeanyi Udokwu 'Ekwueme Ogidi' [Dokat International Ltd], a high-ranking official in APGA and a supporter of Governor Peter Obi was missing at the rally. He has just returned from Ogidi convention in July 2009 in the USA, where he distributed Obi fliers. Ekwueme Ogidi and Onwa Ogidi [Chief Mendu] are great friends. Arc. Amechi Ekume [Meche] was appointed by Obi as Chairman of the Idemili North Local Government Council Caretaker Committee in 2007 but Meche a supposed Governor Obi beneficiary also received Emeka Etiaba in Ogidi, while the Next Level campaign office is only a stone-throw from his house. The fact is that Obi's previous supporters have since lost patience with Obi and are now totally fed up with him while Emeka Etiaba appears to them as the credible alternative.
According to our source in Peter Obi's office, Obi hit the roof after he arrived Awka yesterday, having flown in from Lagos aboard Aero Contractor's flight that touched down at 9.10am on Sunday 9th August 2009 in Enugu, following his meet Ndi Anambra show last Friday at Mile End, London, England. "His Excellency was very livid" said our source for having invested so much political capital in Ekwueme Ogidi over the months, His Excellency failed to understand why Chief Ifeanyi Udokwu could not scuttle the rally in Ogidi or at best gotten prominent leaders in Ogidi to disassociate themselves with the hugely successful Emeka Etiaba rally. Ekwueme Ogidi explained to the Governor that his people are not happy with His Excellency and that it is becoming increasingly difficult to sell his second term agenda in Idemili. Eventually, Chief Udokwu agreed with the Governor that an invitation to the Committee of Fathers will be extended by Friday, they will be given a guided tour of Obi's projects and given the usual brown envelopes after which their endorsement will be announced by the Governor as a way of countering what Ndi Ime-Obi did last Thursday with Emeka Etiaba. You never know, Obi may even donate some of those Glitz Introvert extrovert vehicles, bought with cheque or cash or both.
Recall that Victor Umeh, APGA factional APGA Chairman had stated previously that Emeka Etiaba's campaign only existed on pages of newspapers and not on ground in Anambra state so the current wave of Etiabamania sweeping the state is a real shock to Obi and Umeh. Governor Obi has been playing catch up against Emeka Etiaba since Emeka entered the race. Firstly, Ikemba endorsed Emeka, only for Peter to put unbearable pressure on the icon to come to government house Awka and inspect his projects from government house. Etiaba organized a hugely successful security summit in Lagos only for Peter Obi to blackmail him that it was unpatriotic to organize such a summit outside Anambra state and guess what, Obi is now playing the catch up game again by agreeing to chair a security summit in Enugu on the 13th of August 2009.
Having gone to town to paint Emeka in bad light that addressing Anambrarians in Lagos instead of in Anambra state was wrong, guess what, Obi has just returned from London where he had a curry dinner and addressed 98 members of the audience said to be Ndi Anambra. He told them about a mad man in Nkpor who asked him to ignore all the mad people challenging him for the office of governor. They learnt that a blind man in Onitsha commended him for his projects he could see and Obi then ended the dinner date by distributing very gloddy fliers he came to town with. He promised to build a psychiatric hospital if re elected and told them his wife was very busy with community projects in Nigeria, the first governor's wife to do so in Anambra and could not join him in London for the date . He claimed to hate sleeping outside Awka so will head back the next day to Nigeria. He told them that he traveled alone because he did not want to waste Anambra meagre resources like previous governors who traveled with a retinue of Aides. They were impressed by the Saintly Governor.
Watch out for Obi's catch up game as he will soon be inviting the physically challenged just because Emeka got their nod last week. In the main auditorium of Government Technical College now Federal Science & Tech Awka, members of the Association of Comprehensive Empowerment of Nigerians with Disability (ASCEND) numbering 3,152 who today 8th of August 2009 played host to the gubernatorial Aspirant of Emeka Etiaba. The hall was filled to the brim with the National President of the Association Chief Cosmas Okoli and the Anambra Chairperson Hope Ngwube an abandoned staff of Anambra State Water Corporation, owed for 31months by Governor Peter Obi, thanked Emeka Etiaba for remembering them more especially this time when they were neglected and abandoned by this Obi administration.
The legal adviser of the disabled Barr. Peter Moneke urged Emeka Etiaba to be a listening Governor so that he will not make the kind of mistake Peter Obi made in choosing outsiders and non-performing Anambrarians in his cabinet. The State Public Relations Officer of the disabled, Gloria Nwafor expressed her happiness over the coming of Emeka Etiaba. They prayed for Emeka and assured him of their support towards making him the next Governor of Anambra State. Emeka was in company of his amiable wife Engr. (Barr.) Joy Etiaba. The Chairman of APGA Stakeholders Forum Chief (Barr.) Nnamdi Umeh responded in his usual charismatic, compassionate and humble manner, thanking their hosts who are physically challanged and prayed for their success in their endevours. Ukpakareports.com believes that ASCEND may yet find all their previous requests to Governor Obi in the last three years finally answered in the next one week. How sad!
The wave of Etiabamania hit Governor Peter Obi's backyard three weeks ago as on Friday the 17th of July 2009, over 3,750 Aniocha Local Government citizens waited ever so patiently for Emeka Etiaba to address them at Neni Town Hall. They trooped out for him en masse and despite Emeka's unintentional late arrival, they were happy to endorse him and indeed christened him 'Nwannedinamba' of Aniocha. They credited Emeka's mother whom they referred to as Mama Anambra for the infrastructural development attracted to Aniocha in the last three years. On that occasion, Chief Obianodo, the immediate senior brother of 'The Young Shall Grow' said the prayer and blessing for Emeka. They told Emeka that they liked what happened during the three months of Dame Etiaba's governorship which they want him to replicate in the 48 months from March next year.
Ukpakareports.com warned Governor Peter Obi in January this year that his tactics of fighting the Etiabas with blackmail was going to backfire eventually but he failed to listen. Obi never listens to any useful advice. He knew that his unleashed blackmail against Emeka and his family hadn't worked by then but he was rather believing that it will work eventually. Peter Obi thought he was going to blackmail Emeka out of the governorship race but his unprecedented attacks on Emeka has had the opposite effect for Peter has only ended up blackmailing Emeka into being the top contender for governor in 2010. One only needed to be in Anambra for just a day to witness the shameless deployment of government owned media against Emeka and his family and this is why Anambrarians are protesting that enough is enough.
Leading the pack was Ikemba himself who was so disgusted at the uncivilized attacks on the Etiabas that he decided openly to endorse Emeka. "I want to say that I am standing solidly behind you Emeka, because the next ruler of Anambra must be one who can rule Ojukwu. I am saying this because I know I will be here when it will happen, and we will lead Emeka to the State House and you will be there". Emeka Odumegwu Ojukwu 15th April 2009 at 'The Next Level Arena' in Awka, Anambra State , Nigeria . Peter Obi lost his political soul when he lost the wise counsel of Emeka Etiaba as a result of being hijacked by sycophants in government house. The unnecessary blackmail against the Etiabas got out of total control. The truth is that had the three months of Dame Etiaba governorship not occurred, Anambra State would have been worse off for all those 'saved' funds would have been invested in the stock market as he did earlier and those funds would have been tied to worthless stocks due to the current worldwide stock market crash but thanks to Dame Etiaba, Peter Obi today has tangible projects to point to. How ironical!
Originating at www.ukpakareports.com