Local Firm Taps Into Ghana Oil Exploration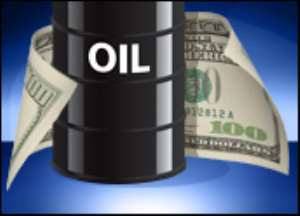 By: Jimitota Onoyume
A Nigerian company in the oil and gas sector, UTM Oil and Gas Limited, has extended its business frontiers to Ghana, as the West African country prepares to join the big league of oil-producing nations.
The Group Managing Director and Chief Executive Officer of the oil firm,Mr. Julius Rone, recently paid a business visit to the Vice President of Ghana, Mr. John Dramani Mahama at The Castle, Osu in Accra to discuss issues bothering on the Jubilee Oil Fields, which is expected to commence full production in 2010.
The Jubilee field is one of West Africa's biggest oil strikes in years, likely containing recoverable reserves of at least 1.2 billion barrels of oil equivalent.
President John Evans Atta Mills told newsmen recently that his country was ready to tap from the experience of Nigeria in the oil industry. He said that Ghana's oil find, which was named the Jubilee field because it was discovered in the same year the country celebrated 50 years of independence, may reach a production level of 120,000 barrel per day (bpd) by 2011.
The Vice president said he was delighted to welcome the Nigerian team at a time his country was getting set to become a big player in the oil industry. He said the UTM Group has the potentials of becoming an important partner to the Ghanaian government in oil and other related activities.
Mr. Mahama advised the UTM boss to liaise with the Ghana National Petroleum Corporation [GNPC] to get fully integrated into the oil business in the country. He told the visiting team that the meeting was an avenue to open the channels of communication between his country and the Nigerian firm, urging that the GNPC should be approached for all the necessary permits and documentations that would pave way for it to serve as one of the service providers for the country's oil industry.
The Vice President charged the UTM to establish links with a Ghanaian partner to encourage the local firms to develop interest in the oil business. This, he said, was a major condition for all foreign firms seeking to participate in the new found source of wealth for the West African country.
The discussions with the Vice President also touched on other business interests of the UTM Group, which includes providing marine logistic services and the prospect of UTM Dredging Nigeria Limited participating in the proposed dredging expansion project of the Tema Harbours. Ghana . Mr. Mahama told the Nigerian team.