US to target 'Afghan drug lords'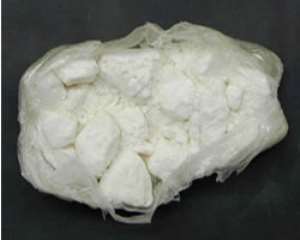 Cocaine exhibit

The US has put 50 Afghans suspected to be drug traffickers with Taliban links on a list of people to be "captured or killed", the New York Times reports.
Two American generals have told the US Congress that the policy is legal under the military's rules of engagement and international law, the paper says.
In a report, yet to be released, it was described as a key strategy to disrupt the flow of drug money to the Taliban.
The move is a major shift in America's counter-narcotics drive in Afghanistan.
In interviews with the Senate Foreign Relations Committee, which is due to release the report later this week, two American generals serving in Afghanistan said that major traffickers with proven links to the insurgency have been put on the "joint integrated prioritised target list", the New York Times reported.
That means they have been given the same target status as insurgent leaders, and can be captured or killed at any time.
It quoted one of the generals as telling the committee: "We have a list of 367 'kill or capture' targets, including 50 nexus targets who link drugs and the insurgency."
The generals were not identified in the Senate report, the paper said.
Poppy destruction
For many years, US policy in Afghanistan had focused on destroying poppy crops.
But in March Richard Holbrooke, the US envoy to the region, said that US efforts to eradicate opium poppy crops in Afghanistan have been "wasteful and ineffective".
He said efforts to eradicate poppy cultivation had failed to make an impact on the Taliban insurgents' ability to raise money from the drugs trade.
The southern Afghan province of Helmand is the main producer of Afghan opium, which accounts for more than 90% of the global supply.