We were embarrassed by premix fuel shortage – Haruna Iddrisu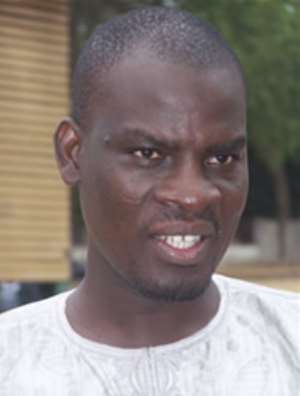 Haruna Iddrisu, Minister of Communications

Listen to Haruna Iddrisu and Abdul Basit

Haruna Iddrisu, Minister of Communications, has conceded that the recent shortage of premix was embarrassing for the government.
He said the government has therefore initiated measures to forestall future recurrence.
Speaking on Joy FM's award winning news analysis programme, Newsfile, on Saturday, the minister said the government was installing monitoring devices on fuel tankers to enable officials track the movement of each vehicle carting the commodity.

Aside that, Mr Iddrisu said a committee had been established to handle issues involving premix fuel in the country; moreover, the colour of the fuel has also been changed. It is now blue in colour.
The issue of premix fuel became a major issue during the last election; many attributed the defeat of the New Patriotic Party in the coastal belt to that.
Mr Iddrisu said the government of the National Democratic Congress has learnt lessons from what befell the previous administration and promised to tackle issues related to that with a sense of urgency.
If possible, he noted, the government would reduce the price of the commodity to make it affordable, adding that the security agency has been tasked to investigate individuals who took advantage of the lapses in the system to divert the premix fuel for their personal gains.
Touching on the August 4 demonstration by the Alliance for Accountable Governance (AFAG) against harsh conditions and failed promises under the Mills's government, Mr Iddrisu described the demonstration as "not only premature but misplaced".
He said such demonstrations should be guided by the fact that government has a four-year mandate. He asserted AFAG would be justified in their action if they started judging the government after four years.
Mr Iddrisu, who is also the Member of Parliament for Tamale South, however noted: "There must be room for civil society groups to take advantage to waking up the government to live up to its pledges to the electorate and to the extent that the AFAG demonstration was to wake up government to be aware of its promises to the people and to draw attention to the existence of rising cost of living, then you are welcome.
"But if it was to achieve a political motive as one believes… where the demonstration ended then there are problems."
He said the government inherited huge physical and budged deficit, which he attributed it to the "reckless administration" of the previous NPP government.
Mr Addul Basit Bamba, a legal practitioner, while endorsing legitimate demonstration meant to keep the government on its toes, said expression of dissent should be guided by good faith.
"When you are out of government, it is very, very difficult for you to know what is happening in government…what you are presented with in public, may turn out not be exactly what is there.
"When you have all these issues and then you get to know that the state of affairs that had been presented to you is quite different from what you thought it was, I think that it is appropriate to take some remedial process to stabilise yourself in order to position yourself to fulfill your campaign promises."
Story by Isaac Essel/Myjoyonline.com/Ghana