School Feeding Caterers Sacked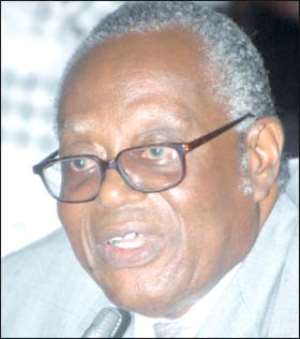 Alex Tettey Enyo - Education Minister
INFORMATION REACHING DAILY GUIDE Indicates that all the caterers working with the School Feeding Programme in the Sunyani West District have been relieved of their duties.
This was contained in a letter signed by the District Chief Executive of Sunyani West, Kwadwo Osei-Asibey.
The letter stated, "Following numerous complaints from the public about poor services rendered by some caterers of the Ghana School Feeding Programme in our district, it has become necessary to holistically review your operations.
"Consequently, I wish to inform you that your appointment as a caterer by this office, under the Ghana School Feeding Programme, has been revoked with effect from 31st July 2009.
All arrears due you under the programme would be paid when funds are released from the National Headquarters of the programme.
"Meanwhile, you are advised to hand over properly any properties of the programme in your possession to the Headteacher of your school and notify this office accordingly.
"You may reapply for consideration if you desire".
One of the affected caterers told DAILY GUIDE that since school reopened on May 12, 2009, they had not given any money for cooking of food for the schools, but they had been cooking till the end of the term and there had not been any complaint from any school authorities.
He also stated that the Presiding Member for Sunyani West came round to check how things were at the various schools but after his visit they did not hear him condemn or query them for any wrongdoing.
He said it was after the vacation that the caterers were called to come for half payment of the feeding fee and these cheques came along with the dismissal letters.
From Vivianna Mensah, Sunyani