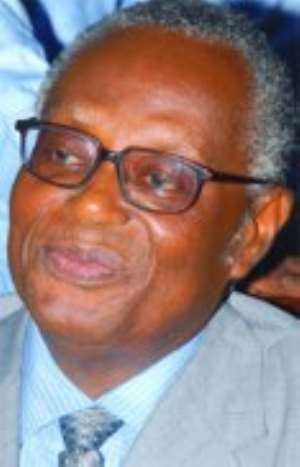 Alex Tettey-Enyo — Minister of Education
The government has decided to change the duration of senior high school (SHS) from four to three years, effective this academic year.
The decision follows Cabinet's approval of the three-year SHS system. The Minister of Education, Mr Alex Tettey-Enyo, who disclosed this to the Daily Graphic, however, said the current SHS One and Two students who began the four-year programme would be made to complete the four-year programme.
He said Cabinet had directed the Ministry of Education to work on the transition from four years back to three years, adding that the government would seek amendments to the act that made SHS education four years.
"We are working on the transition from three to four years which will be ready any time this week," he said, adding that the current decision was one of the recommendations of the Anamuah-Mensah Committee.
He dismissed the argument that the future of children was being toyed with and indicated that the lack of infrastructure to cater for the four-year system, cost on parents, among other things, were some of the factors considered.
The four-year SHS system introduced by the immediate past government took off on September 11, 2007. Under the system, the names of first and second-cycle schools were changed from the then junior secondary school (JSS) and senior secondary school (SSS) to junior high school (JHS) and SHS, respectively.
Mr Tettey-Enyo said the arguments raised at the national education forum held on May 27 and 28, 2009 to discuss the duration of the SHS programme were studied as part of the decision to change the system.
He said the government would not relent in its efforts at providing the necessary infrastructure and textbooks and motivating teachers to bring about an improvement in the educational system.
He said there was the need to strengthen the JHS as part of efforts to address the problems that were faced at the SHS level.
"If we strengthen the JHS system, most of the problems at the SHS level will be solved," he emphasised.
Story : Emmanuel Bonney