Vodafone mass lay-offs - Workers' union expresses worry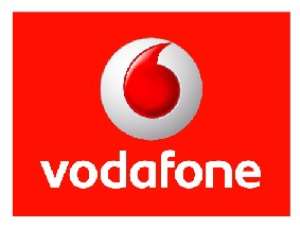 Vodafone says it would follow right procedures to lay off the workers
The Communications Workers Union of the Trades Union Congress has expressed displeasure at the decision of Vodafone to go public on details of a under-negotiations redundancy package being offered workers.
The National Chairman of the union, David Korle Clottey, said the approach Vodafone has adopted could create problems for both parties.
Mr Clottey's comments follows Vodafone's announcement Friday that some 950 workers of the company would be shown the door early December this year as part of a restructuring programme to improve services.
Vodafone workers were earlier this year offered a voluntary retirement package under which workers would go home with three months' salary per each year served with the company. About 900 took the option.
Although the compulsory redundancy programme also offers three months' basic salary for each year served plus some other supporting services, the workers' union said the company's latest conduct was unacceptable.
"A redundancy [comes] when the need be and for that reason we have taken care of; but again…if the need will be we'd have to convince ourselves what it is. We have a platform for dealing with issues that have to do with workers. And I think [that would] create a harmonious environment," Mr Clottey told Joy News.
He said management under the rules of engagement was required to confer with the representatives of the workers to agree on certain terms.
Mr Clottey also raised issues with the company's decision to accept voluntary retirement applications from the unionised staff.
He said the unionised workers were not affected – as per an agreement reached with the company earlier this year - by the voluntary retirement package.
The union chairman said he was therefore surprised at management's latest decision describing it as a "disrespect [of] the decision of the standing joint."
Meanwhile Vodafone officials maintain the compulsory lay-offs would be done in a "fair and transparent manner."
At a press Conference in Accra to announce it's redundancy programme, Chief Manager of Corporate Communications, Isaac Ibraham, said workers had not been made aware of the lay-offs.
The company however insists the voluntary retirement package is still open to workers.