Police won't kill innocent people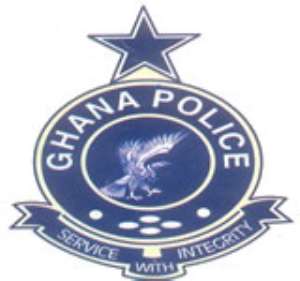 Police Public Affairs Director, DSP Kwesi Ofori says the police have learnt from mistaken killings and are careful not to repeat the unfortunate incidents.
His comments come in the wake of criticisms of indiscriminate killings of suspected armed robbers.
DSP Ofori told Joy FM's Current Affairs Programme, Front Page, that charges that the police could have been killing innocent Ghanaians are unfounded.
He said the police were diligent in their duties and will not deploy any disproportionate force in dealing with suspected armed robbers.
He emphasisied that police patrol teams were trained on the rules of engagement and that those rules were strictly adhered to.
Staff of Multimedia who suffered at the hands of armed gangs narrated their ordeal to the host of Front Page, Kwaku Sakyi Addo.
Co-producer of Joy FM's Super Morning Show, Sedem Ofori said he has been attacked on three different occasions.
He said on one instance, a young man standing by the roadside grabbed him and members of the gang who had been hiding emerged and they attacked him, took away his wallet and other belongings.
According Sedem, armed robbers at another time tore his burglary proof and broke into his room, took away money, DVD player, and other personal effects.
A chilling account was given by the General Manager of Multi TV, Rudi Lokko.
He recounted an encounter with marauding young men who intended to either seize his car at his home or empty its content.
But his resolve to stop the rubbers from attacking his family compelled him to confront them head on.
Mr Lokko endured cutlass wounds but managed to make it unsafe for the attackers to advance to his residence to cause further havoc.
He expressed regret that while he was struggling with the robbers and screaming, none of his neighbours thought it wise to come to his aid.
For him, nieghbours must be more concerned about each other.
Mr Lokko was also unhappy about poor addressing system in the country saying the police could have foiled the attack on him and other neighbours if the police could easily locate the area having been called by his wife.
Story by Malik Abass Daabu/Myjoyonline/Ghana