"GOVERNMENT WILL NOT TOLERATE SHODDY WORK FROM CONTRACTORS".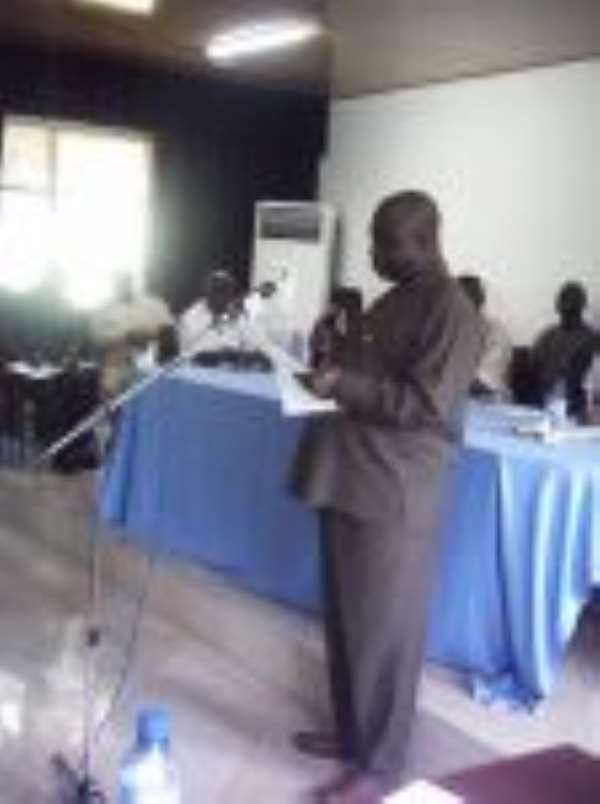 Hon. Amenorwode
The Volta Regional Minister, Honorable Joseph Amenorwode has signaled a strong warning to contractors that, Government under the NDC Government will not tolerate the boisterous attitude of contractors who do sloppy jobs after award of contracts. He said this at a 1-day meeting he held with the Volta Regional Branch of the Association of Building and Civil Engineering Contractors at Woezor Hotel on Thursday, July 30, 2009.
The Volta Regional Minister, Honorable Joseph Amenorwode, has lashed out criticisms that "rosy projects are awarded to foreign contractors". He explained that, Government does give out contracts to foreigners because they trust the labor of local contractors, rather, Government does award contracts to foreigners because, "they have the capacity to take up such projects". He advised the contractors, rather, to form co-operatives as well as combine forces to bid for such big contracts rather than criticizing Government for awarding neglecting them. The Minister said that, "the role of Building and Civil Engineering Contractors in the development of agenda of the nation cannot be over-emphasized thus the successful execution of such projects depends solely on their efficiency and proficiency". Adding, the private sector is not only the engine, but also, the body that muscles the growth of the rural and urban communities. He urged them to partner, develop and grow the private sector on sheer responsibility by liaising with the Volta Regional Coordinating Council as well as government in peer-reviewing projects before they are carried out.
Honorable Joseph Amenorwode however, has promised the payment of monies to contractors who have efficiently executed their projects but, due to one reason or the other were not paid. He urged them to have a united front and do away with petty prejudice as well as dole out political differences and feel at ease to work with Government.
In an earlier address by Mr. Ledi Prosper, the Chairman of the Volta Regional branch of the Association of Building and Civil Engineering Contractors and CEO of Proko Ghana Limited, a construction firm based in Ho, "Volta Region for years has been neglected by previous governments in terms of developmental projects". Reasons he enumerated as the cause of high spate of under-development in the Region is due to the award of contracts to unqualified contractors who do shoddy works rendering projects uncompleted. Also, there were unpleasant situations where contractors in the Region have been denied projects, not because they were unqualified but because such projects have been bought. Mr. Ledi however pledged the Association's support for the Region and Government. In all, there were about 40 contractors drawn across various districts in the Volta Region.
Story by: ELORM BEENIE
HO - VOLTA REGION.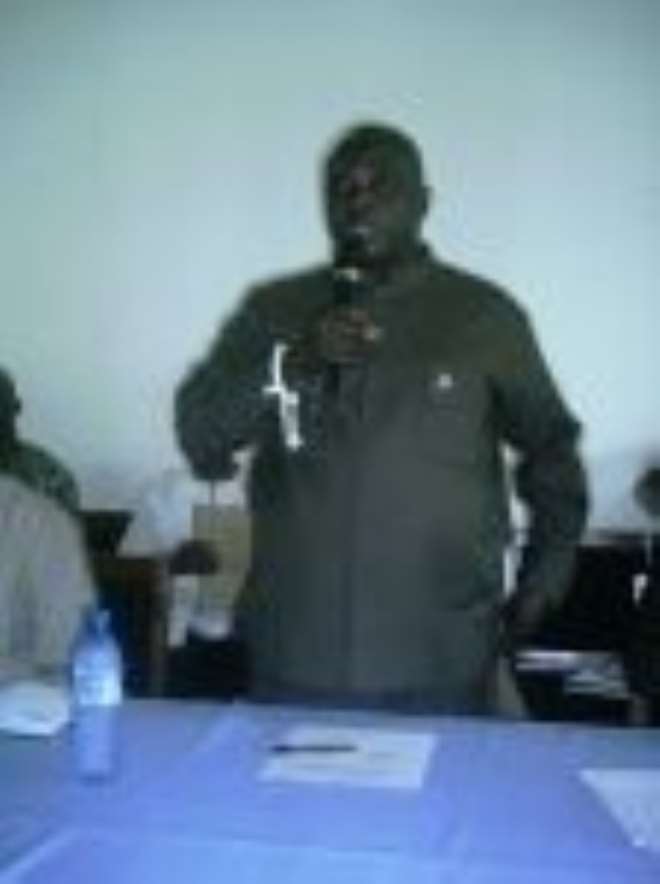 Hon. Amenorwode