President Chavez freezes ties with Columbia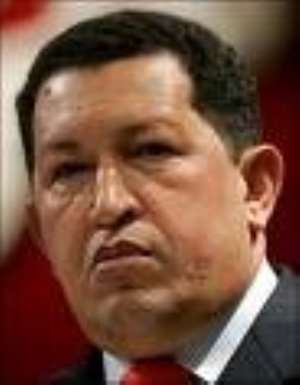 Venezuela says it will withdraw its Ambassador from neighbouring Columbia and freeze relations with her following dispute over weapons supplied to Columbian rebels.  The announcement comes a day after the Columbian government said weapons bought by Venezuela from Sweden have made their way to left-wing Farc guerillas. 

President Chavez has warned that trade relations will also be frozen.  He said, imports from Columbia which account for about one third of the country's trade will also be substituted with goods from other countries notably Brazil and Ecuador.