Aveyime rice to hit the market, August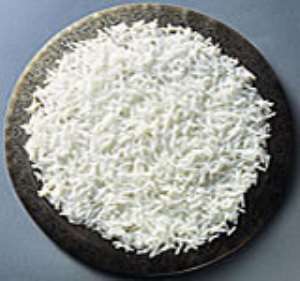 Prairie Volta Limited, the managers of the Aveyime rice project, will by the end of next month introduce two brands of their first products.
The products which will be in varieties of well milled long grain and perfumed, have been tested within the Aveyime community.
The Finance Manager of Prairie Volta Richard Amoasi-Andoh, who made this known to the Times at Aveyime on Friday, said 240 tonnes of rice had already been harvested and dried while another 420 tonnes would be harvested by Friday.
Mr Amoasi-Andoh explained that the two varieties were chosen in view of a likely competition from imported ones in the market.
"We need to put the national pride back in Ghanaians with our products," he said.
The first consignment of 240 tonnes according to Mr Amoasi-Andoh, should have been out this month but management decided to get the remaining 480 tonnes ready to coincide with the grand launch in August.
Mr Amoasi-Andoh said the arrival of two surveillance air craft would boost the production capacity and make it possible for it to meet its monthly production target of 300 acres.
He said the management had instituted adequate security measures to check pilfering both on the farm and the company premises.