Kasapa wins contempt case against Kludjeson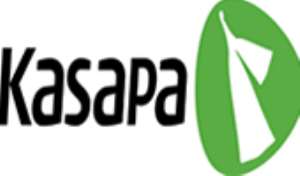 Accra, July 25, GNA– An Accra Fast Track High Court, on Friday found Mr. Prince Kofi Kludjeson, Chief Executive of Kludjeson International Limited (KIL), guilty of contempt for invading the premises of Kasapa Telecom Limited (KTL) and attempting to manipulate files at the Registrar-General's Department.
He was therefore asked to pay a GH¢20,000 bond to guarantee his good behaviour for six months or in default, serve a 21-day jail sentence.
Kasapa filed a contempt motion against Mr. Kludjeson in relation to the June 15, invasion by personnel from Westec Security and invasion of the KTL premises by thugs on July 7, and an attempt by Mr. Kludjeson to manipulate Kasapa files at the Registrar-General's Department in April 2008.
In the application, Kasapa noted that Mr. Kludjeson had, since 2004, been banned from holding himself, directly or indirectly, as director of any company in the country for four years; and that the ban was still in force until May 2010 because execution was stayed till 2006.
It argued that Mr. Kludjeson's invasion of Kasapa premises constituted a contempt of court since the ban on him was still in effect.
The court reject the argument of Mr. Ata Akyea, counsel for Mr. Kludjeson that the ban expired in 2008, and that Mr. Kludjeson could not be tied to the events mentioned in Kasapa's application.
Mr. Robert Norris Palitz, Managing Director of Kasapa told the Ghana News Agency that the ruling was a victory for justice.
It would be recalled that on July 7, 22 thugs invaded the premises of Kasapa who later admitted to the Police, upon their arrest, that they acted on the instructions of Mr. Kofi Kludjeson.
Meanwhile, documents available at the Registrar-General's Department indicated that Kludjeson International had, since January 2005, lost its four million shares in Kasapa after breaching the shareholders' agreement between KIL and Hutchison International, the majority shareholder.
Circumstances that led to the loss of KIL shares in Kasapa were that, Mr. Kludjeson and some accomplices of his allegedly established a fake unregistered company called Inter-Ideal Limited, and defrauded Kasapa close to $500,000, being the cost for 24 generators to be delivered by the company.
Kasapa went to court and won the case against Mr. Kludjeson and his accomplices.
Again KIL was reported to have collected money from another company, Eno International Limited, to supply some equipment, which they did not honour.
Eno sent KIL to court for fraud and placed charges on KIL shares in Kasapa.
Eno won the case and KIL was asked to refund about $150,000 to Eno, but KIL did not and so Eno eventually transferred the shares to the current holding company of Kasapa, Certwell, which refunded the money.
Certwell then cancelled the four million shares and kicked Mr. Kludjeson and his brother, Prince Kwame Kludjeson, out as directors of Kasapa for two reasons which, according to Mr. Palitz, constituted irremediable breaches of the shareholders agreement: KIL was declared insolvent, and Mr. Kludjeson was found guilty of fraud.
But the battle between KIL and Kasapa is not over yet; judgement is yet to be delivered in November, in an appeal court over Mr. Kludjeson's claim that Mr. Palitz was not properly appointed as Managing Director of Kasapa.
GNA