Obama wades into race row over Harvard professor's arrest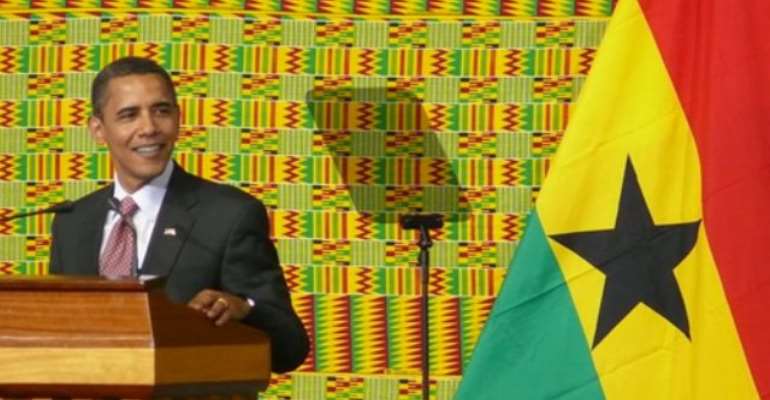 President Barack Obama has waded deep into an increasingly bitter race row by saying that a white police officer "acted stupidly" in arresting a renowned black Harvard professor, Henry Louis Gates, after he forced the door of his own home.
The president's additional comments about a long history of police racism amid accusations that one of the country's most prominent African-American scholars was detained only because he is black has dampened enthusiasm for claims that Obama's election takes America "post-racial".
Gates was arrested for disorderly conduct after neighbours called the police when they saw him and a black taxi driver attempting to force the jammed front door of his home in Cambridge, Massachusetts.
What transpired is disputed but after producing identification to show that he was at his own house, a row ensued in which Gates demanded an officer's name and badge number and accused him of racial profiling. The police sergeant then arrested him for disorderly conduct.
"This is what happens to black men in America!" Gates yelled to a crowd outside his house as he was handcuffed. Charges were later dropped.
"The Cambridge police acted stupidly in arresting somebody when there was already proof that they were in their own home," he said. "What I think we know, separate and apart from this incident, is that there is a long history in this country of African-Americans and Latinos being stopped by law enforcement disproportionately. And that's just a fact."
Obama had earlier lightened the mood by wondering what would happen if he were trying to break in to his own home.
"Here, I'd get shot," he said of the White House.
But Obama's comment was also taken as an observation about the assumptions white police officers make about black men in responding to reports of criminal behaviour.
Gates said he was pleased with the president's support.
"I think it was brilliant," he said in an interview with the broadcaster Tavis Smiley. "It is a great speech about race, and race relations, particularly between black people and white people at the beginning of the 21st century."
Gates said the arrest made him aware of how minorities are vulnerable "to capricious forces like a rogue policeman".
But the police officer at the centre of the row, Sergeant James Crowley, told a Boston radio station that he won't be apologising and that it is "disappointing that he [Obama] waded into what should be a local issue".
"I know what I did was right," he said.
Other officials were prepared to apologise to Gates, including the mayor of Cambridge, Denise Simmons, who called him to say that the arrest was "regrettable and unfortunate". The state governor, Deval Patrick, said he was troubled and upset over the incident.
Gates has won considerable support from other academics, some of whom have said that there is a mistaken belief among some white Americans that the country is moving beyond racial issues after Obama's election.
Gates agrees.
"I thought the whole idea that America was post-racial and post-black was laughable from the beginning. There is no more important event in the history of black people in America than the election of Barack Obama ... but that does not change the percentage of black men in prison, the percentage of black men harassed by racial profiling," he told the New America Foundation.
"There haven't been fundamental structural changes in America. There's been a very important symbolic change and that is the election of Barack Obama. But the only black people who truly live in a post-racial world in America all live in a very nice house on 1600 Pennsylvania Avenue [the White House]."