Counsel for ex-Foreign Minister accuses BNI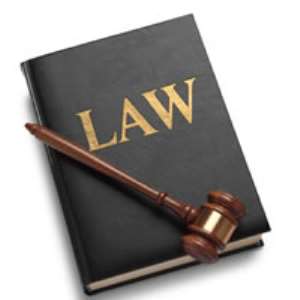 The BNI director is not superior to the court- Odame

Godfred Odame, counsel for ex-Foreign Minister, Osei Akwasi Adjei has accused the BNI of interfering with the course of justice.
According to him, the BNI fixed Friday July 24, 2009, for the ex-Minister to appear before the investigative body, knowing too well the minister will be heading to court on the same day after he (minister) sued the BNI.
Akwasi Osei Adjei filed a writ against the BNI and the Attorney General for seizing his passport and is expected to make an appearance at the court on the said Friday.
But the Minister has been penciled to appear before the BNI the same day, as part of bail conditions.
He was arrested, charged and later released on bail for allegedly willfully causing financial loss to the state over rice he imported from India in 2008.
Godfred Odame told Citi News that his client, by virtue of his respect for the court's sanctity will defy the call by the BNI. He rather hopes to meet the BNI director in court.
Mr Odame is intrigued the investigative body will set the same day and time for his client to appear before it, when they both (the BNI and his client) have to appear before the court.
He suspects it was a "malevolent" attempt by the BNI to prevent his client from exercising his right.
A suspect, by law can be arrested and charged for jumping bail if he does not satisfy the bail conditions.
Mr. Odame has requested the BNI to postpone the date with his client.
The counsel also questioned the circumstances under which his client was arrested, describing it as "funny."
Story by Nathan Gadugah/Myjoyonline.com/Ghana