NAGRAT leadership split over strike call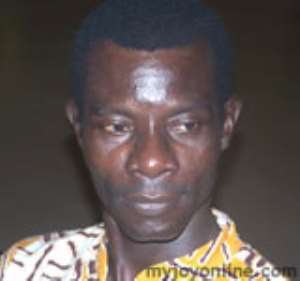 NGARAT President Kwame Alorvi








Listen NGARAT President Kwame Alorvi disagreeing with Northern Regional Chairman of the association on a planned strike
The president of the National Association of Graduate Teachers (NAGRAT) Kwame Alorvi has accused the Northern Regional Chairman of the association of lying about plans to go on a strike.
He said the association had not met to take such a decision and accused Lawson Afedo of harbouring an ulterior motive because "national office is not aware of the reasons for the strike".
Mr Alorvi believes the Northern Regional Chairman of NAGRAT was just seeking attention for mischievous reasons. "He has not even briefed me the president about why they want to go on a strike" he added.
He told Joy News there was no justification for Mr. Afedo to issue a threat of strike as he (Alorvi) had briefed Afedo of the outcome of a meeting with the Education Minister who promised to resolve all their grievances.
"It is very absurd, to put it bluntly," Mr Alorvi said.
But Mr Afedu rejected Mr Alorvi's suggestions, expressing surprise at the stance of the NAGRAT President.
He claimed he called Mr Alorvi to discuss plans to hold a press conference to declare a strike action and "he (Alorvi) even made some suggestions into what I should say and what I should not talk about."
Mr Afedo wondered why the NAGRAT President would feign ignorance of the plans to embark on a strike.
He also accused Mr Alorvi of having a hidden agenda.
Story by Malik Abass Daabu/Myjoyonline.com/Ghana