Most Ghanaians Avoid HIV Test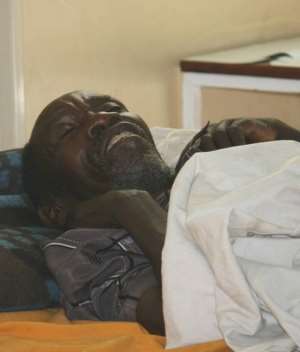 Out of the 20 million Ghanaian population, only 646,175 have so far completed the testing and counselling processes for HIV and AIDS, a report by the Ghana AIDS Commission has disclosed.
Dr. Sylvia Annie-Akwetey, Director of Policy Planning at the Ghana AIDS Commission said the 2008 report indicated that very few Ghanaians test for HIV to know their status.
At a workshop organised by the Ghana Christian University College on Conflict Resolution and Teen Sexuality and Problem of HIV and AIDS in Africa, for faith-based religious groups and leaders in Accra, she told the Ghana News Agency that the situation was due to the fact that many people in the country were fearful and ignorant about the disease.
"We need to demystify the stigma and fear surrounding the disease and take steps to embrace as well as show compassion to those living with HIV," Dr. Akwetey stressed.
Dr. Annie-Akwetey explained that people living with the virus had the right to be loved, respected and be shown compassion.
"The idea that when you have HIV your life would end abruptly is wrong.
There are a number of people living with it and they can be found across professions and all ages," she said.
She explained that it was important that people knew their HIV status in order to manage their health challenge.
"Once you are informed, you are empowered to take decisions that will help you in life," she said.
Dr Annie-Akwetey said efforts towards advocacy and outreach programmes on HIV and AIDS needed to be stepped up to ensure that ignorance and stigmatisation about the virus are removed.
"I wish to call on traditional and religious leaders, teachers, the media as well as opinion leaders to really get the people to come for the testing," she said and added that the process was free of charge.