Corruption under Rawlings: Mabey and Johnson Trial Postponed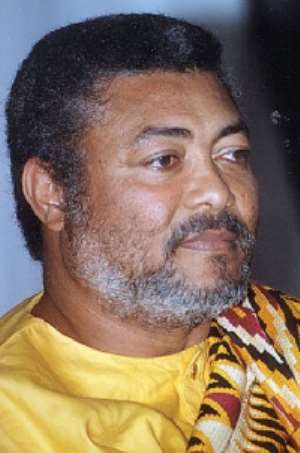 The trial of the first major British company to be prosecuted for paying bribes abroad which was suppose to have taken place at Southwark crown court, London, today has been postponed until August 7th.
The firm is accused of corruptly influencing politicians and officials in Ghana between 1994 and 1999 to land build-bridging contracts.
The firm, owned by one of Britain's richest families, is also accused of corruptly paying €422,000 (£363,000) to Saddam Hussein's regime between May 2001 and November 2002 and is also accused of conspiring to make corrupt payments in Jamaica between 1993 and 2001.
Allegations of improper payments in Jamaica emerged when Mabey and Johnson traded allegations of wrong-doing with former sales executive Jonathan Danos in a civil case. Mabey refused to say how it had settled that case. The firm Mabey has also been accused of corruption in the Philippines, Papua New Guinea, the Dominican Republic and Panama.
Mabey and Johnson's prosecution comes after years of attacks on London for its alleged hypocrisy in criticising poor countries over corruption, while failing to tackle the British companies and managers that feed it by paying bribes to win contracts.
The prosecution by the Serious Fraud Office http://www.guardian.co.uk/business/serious-fraud-office comes five years after allegations of foreign bribery by the Reading-based company revealed.