Teachers must not use strikes as weapon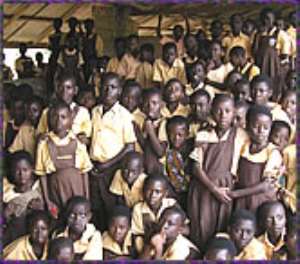 School children bear the brunt of strikes by teachers

Mr Paul Evans Aidoo, Western Regional Minister has asked teachers to use dialogue instead of strikes to seek good conditions of service.

"Going on strikes eventually leads to loss of man-hours which could affect the academic performance of students," he noted.

Mr Aidoo made the request when members of the National Association of Retired Educationists (NARED) called on him at his office in Sekondi on Friday.

He said teachers should always bear in mind that the welfare of children was paramount.

Mr Aidoo asked the retired educationists to be in constant touch with serving teachers in order to impact their knowledge and experience to them.

He called for collaboration between the association and the Regional Co-ordinating Council (RCC) to discuss issues that that would help raise the standards of education in the region.

Mr Aidoo expressed concern about the attitude of some head teachers who certify the works of contractors when such projects have not been completed.

"Such attitude should not be encouraged and undeserving individuals should not be allowed to enjoy where they have not sown."

Mr Joseph C. Quansah, Chairman of NARED said the relationship between the RCC and the association would be sustained in order to address any pitfalls in the development of education.