Ghana needs effective legal & regulatory regimes… For a successful oil exploration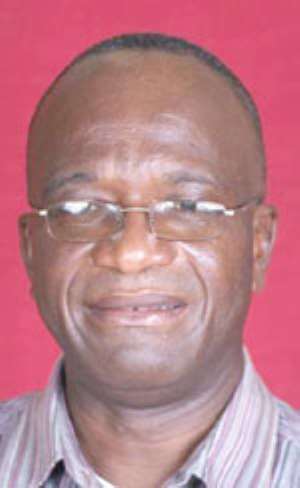 The discovery of oil and gas in commercial quantities in Ghana has presented immense potentials for the various sectors of the economy. Latest to position itself to fully harness the potentials therein, is the transport sector, which is putting together synergy as viable partners for a successful exploration of Ghana's upcoming oil reserve.
To effectively harness the full potentials of the find however, there is need for comprehensive regulatory and legal regimes and a well integrated transport network to help the country reap the full benefits into the domestic economy.
The Minister of Transport, Mike Hammah, articulated these views to The Chronicle on the sidelines of the opening of a two-day conference on oil and gas for the transport sector in Accra yesterday, on the theme "Positioning the Transport Sector for the Successful Exploitation of Ghana's Oil and Gas."
The Minister said, considering the fact that almost all the major modes of transport such as maritime, rail, road, aviation and pipe are viable alternatives, and complement each other, an integrated transport network, comprising complementary modes to meet user needs, was necessary to help the transport sector fully partake in the oil business.
Additionally, the dire environmental consequences, in case of an accident or spillage, and the high tendency for theft, require an effective regulatory regime that must guide the transportation of oil and gas.
Such regulations, he said, should seek among others, to verify and certify the cargo, ensure that no vessel sails without full documentation, prevent false declaration and spell out appropriate penalties for non-compliance.
Another critical area, which he said deserves immediate attention, is a marine insurance act, which will provide cover for the heavy items that would be transported by one of the transport modes, when the oil begins to pour sometime in 2010.
He was of the view that although government had made efforts at creating the enabling environment for the private sector, the sectors supply response was a little bit of a pup, hence the need for a deliberate effort on the part of the government to provide some reserve zone for the Ghanaian private entrepreneur in the oil sector, so it can reap the benefit of the oil find for the domestic economy, and not be left for the foreign companies, who have the huge financial withal.
"Oil business is a capital intensive business. The people in the developed countries have the financial withal, so if we don't put in some safety mechanisms to protect our indigenous entrepreneurs, we would have a situation where the benefit of the oil find will all be creamed off by the foreign companies," he said.
Another area to engage the attention of the conference is the development of the requisite manpower and training skills to meet the manpower requirements of the industry.