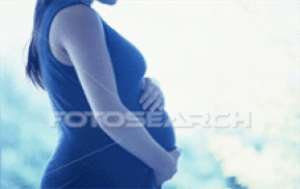 Pregnant Teenager Teenage pregnancy cases among young adolescents (age 10 to 14) are gradually increasing, compared to cases among older adolescents (15 to 19) which are reducing.
According to a National Health Facility Data, teenage pregnancy cases among younger adolescents increased slightly in 2008, with 2,269 cases being recorded, as against the 2007 figure of 1,616.
However, among older adolescents, cases reduced slightly. A total of 111,021 cases were recorded in 2008, as against 101,527 recorded in 2007.
The records for previous years also showed that while cases among older adolescents reduced, those among younger adolescents increased.
For instance, in 2003, 2004, 2005 and 2006, 1,079 cases (representing 0.14 per cent), 1,382 (0.2 per cent), 1,574 (0.202 per cent) and 1,395 (0.2 per cent), respectively, were recorded among younger adolescents.
Among older adolescents in 2003, 2004, 2005 and 2006, 147,720 (14.5 per cent), 106, 254 (14.1 per cent), 107,157 (13, 784 per cent) and 103, 115 (13.0 per cent), respectively, were recorded.
The Adolescent Health Programme Manager of the Ghana Health Service, Ms Rejoice Nutakor, who made the data available in an interview, gave the possible reason for the increase in the cases of pregnancy among younger adolescents to be the inability of the service to reach pre-adolescents during its outreach programmes.
'Our targets have been adolescents, not pre-adolescents. What this means, therefore, is that we need to do more to reach out to them with education and information.
We need to start talking to them about the parts of their bodies, touches that are dangerous and those that are positive so that they will be aware of those things before anybody takes advantage of them,' she explained.

Ms Nutakor gave another possible reason for the increase in teenage pregnancy as exposure to the media, especially television, which, she explained, caused children to put what they watched into practice just to satisfy their curiosity.
She said parents also lacked information on adolescent reproductive health, saying those who had did not have the skills to communicate to their children.
She further mentioned poverty, which caused children to be taken advantage of, and low self-esteem as other possible reasons.
She disagreed with the fact that the increase could be due to the free maternal care that had been introduced for pregnant mothers, stressing that 'most children don't even know about its introduction and that is not the message we give them during our programmes'.
On the reduction in pregnancy cases among older adolescents, she explained that it could be that the message to them during outreach programmes had been received well.
'It could also be that they are using protection such as condoms or are procuring abortion services,' she added.
On measures that the GHS was taking to reduce teenage pregnancy, she said it was trying to bring on board other sectors such as the Ministries of Women and Children's Affairs (MOWAC), Education, Youth and Sports, Justice and Chieftaincy and Culture to play their roles effectively so that together they could stop teenage pregnancy.
Ms Nutakor called for the support of parents and religious leaders in educating young people on their reproductive health.