Ghana loses $750m in GT/Vodafone deal?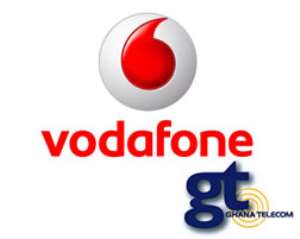 For some journalists in Ghana, the presence of visiting journalists to cover President Barack Obama was an opportunity to initiate a process of networking. One such networking arrangement with some South African journalists enabled our investigative desk to discover that Telkom South Africa (Telkom SA) offered about US$750 million more than what Vodafone (UK) offered for shares in Ghana Telecom (GT).
For 70% share of GT, the then New Patriotic Party (NPP) government of President John Agyekum Kufuor, accepted US$900 million from Vodafone (UK). The $900 million also included the National Fibre-Opti c Backbone, which was conceived and executed as a stand alone project with a US$30 million loan from China Exim Bank.
Information available indicates that Telkom SA had offered $1,650 million to acquire 66.6% shares of GT. This is $750 million more than what Vodafone offered ($900 million).
Another area which has also raised eyebrows was the net debt of GT. Whilst Vodafone estimated GT's debt at $400 million; Telcom SA had GT's debt at $230 million.
A question agitating the minds of many Ghanaians - was Vodafone's estimate of GT's debt bloated?
The Daily Dispatch will continue with results of our investigations later this week.
Meanwhile, the National Democratic Congress (NDC) government of President John Atta Mills, has set up a committee to investigate GT's divestiture. The President has, according to the June 2009 EIU report on Ghana, "indicated that the investigation was not directed at abrogating the contract but to ensure that due process was followed and that Ghanaians were not short-changed in the deal."
A question which has also been agitating the minds of many Ghanaians when the GT/Vodafone deal was finalised is the inclusion of an indemnity clause in the GT/Vodafone agreement normal? What did the NPP government and Vodafone allegedly do wrong to want an indemnity clause to protect themselves? From what alleged offence?