Ofosu Ampofo advises policemen against shortcuts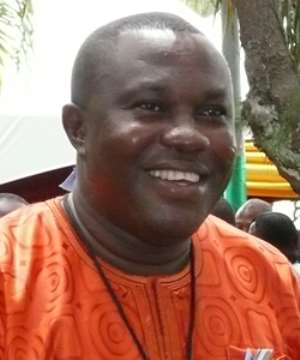 Mr Samuel Ofosu Ampofo, Eastern Regional Minister

The Eastern Regional Minister, Mr Samuel Ofosu Ampofo, has called on young policemen and women to guard against the temptation of seeking shortcuts in achieving success in the pursuit of their profession.
He said the cultivation of such desires could rather lead to a premature end to their future dreams of making it in life and in their career in general.
"Shortcuts may appear attractive today, but they are dangerous since they can lead to an abrupt end to your desire to rise to top positions and achieve your ambitions," Mr Ampofo stated.
At a church service to bid farewell to the immediate past Deputy Eastern Regional Police Commander, Rev. ACP David Ampah-Benin, at Koforidua last Sunday, Mr Ampofo said "the only secured way to achieving lasting success in life is to serve with diligence, integrity, humility and patience in the discharge of your duty."
The event was also used to seek God's protection for ACP Ampah-Benin and his family and success in his new position as the Volta Regional Police Commander.
The regional minister said the Ghana Police Service was one of the noble institutions in the country that provided numerous avenues for its personnel to upgrade themselves with knowledge and skills to rise to higher positions in the profession.
In spite of this, he said, many young servicemen and women with promising future who allowed themselves to be tempted and became vulnerable to greed, corruption and extortion had failed to make it in the profession.
"Since you cannot use money to buy integrity, you must not allow yourselves to accept bribes and engage in nefarious social vices. You must rather be steadfast to virtues that will see your elevation to higher positions in the future.
"If you want shortcut to achieve success, you will also succeed in cutting short your career and life in general," Mr. Ampofo reminded young police personnel.
In a clear reference to the outgoing deputy regional commander, the regional minister urged young servicemen and women not to rush in seeking quick promotion to the top hierarchy of the profession but rather exercise patience "as in due time, your promotion will not be denied you".
Sounding biblical, Mr. Ampofo admonished police personnel to remain committed to their duty, saying "all things work good for those who wait upon the Lord to reward them".
Preaching a sermon earlier, Rev. Peter Yiadom-Boakye, Chairman of the Koforidua Local Council of Churches, called on police personnel to remain committed to the profession and refrain from things that could destroy their future ambitions.
"Do not allow your future ambitions to be destroyed by evil things that you can resist today," he stressed.
He particularly reminded young policemen and women of some of the inherent challenges that would confront them daily in the discharge of their duties, saying "in all things, you must seek God's guidance and protection to overcome these challenges".