Flooding hits parts of Central Region…leaving residents desperate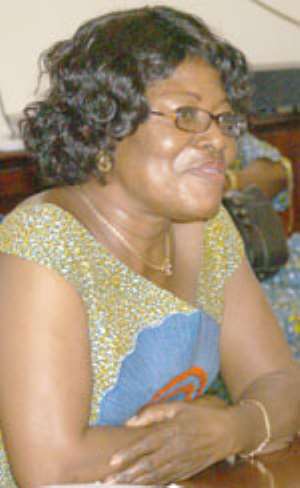 Some parts of Central Region were on Wednesday hit by flooding, following a heavy downpour that began Tuesday night through to Wednesday morning.
Areas that were severely affected were Mankessim, Apam, Mprubem, Yamoransa and Winneba.
At Mankessim, the flood covered the Accra-Cape Coast Highway, where patrol tankers and other vehicles were trapped, leading to a long traffic jam.
The Ghana Commercial Bank branch at Mankessim had a fair share of the flooding, as workers were trapped in their offices looking on helplessly, according to Maame Esi, an eyewitness.
At Mprubem in the Gomoa West District, the situation was worse, as the flat lying mechanised agriculture town was totally submerged by the flood, as was reported by some affected victims.
In Apam, the Gomoa West District capital, the situation was uncontrollable, as some parts of the town, which is situated below sea level, were heavily flooded.
Winneba could not escape the emerging national disaster, as the flood wreaked havoc in certain parts of the fast-growing municipality.
Yamoransa in the Mantseman District was once again badly hit by the flood, after more than three weeks lull.
In most cases the swift flowing water overrun culvert and bridges, while runoffs covered large areas, culminating in the destruction of properties.
At the time of filing the story no casualty had been reported.