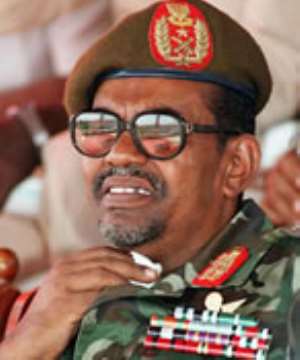 The African Union's (AU) decision not to help arrest Sudan's president will not affect the International Criminal Court's work, its prosecutor says.
Luis Moreno Ocampo told the BBC Omar al-Bashir was still a wanted man and that it was up to each African state to decide whether to arrest him.
Mr Bashir was indicted over alleged atrocities in Darfur in March.
But on Friday an AU meeting in Libya agreed a resolution saying they would not co-operate in his arrest.
In a statement, the AU pointed out that its request to the UN Security Council to delay Mr Bashir's indictment had been ignored.
Mr Ocampo told the BBC that the AU decision was no victory for Sudan or Mr Bashir. "No-one is saying he's innocent," he said.
He said each of the 30 African states that signed up to the Rome treaty establishing the court would have to decide for themselves whether to arrest the Sudanese leader.
And he added that only the Security Council could suspend or lift the indictment against Mr Bashir, not the ICC.
The court has indicted the Sudanese president on two counts of war crimes - intentionally directing attacks on civilians and pillage - as well as five counts of crimes against humanity, including murder, rape and torture, all related to the conflict in the Darfur region.
He denies the allegations, saying the state has a responsibility to fight rebels.
Botswana has confirmed it will not abide by the AU's decision to ignore the arrest warrant.
Foreign Minister Phandu Skelemani told the BBC the AU decision had been rushed through without a vote, and countries could not be expected to renege on treaties "because of a sulk".