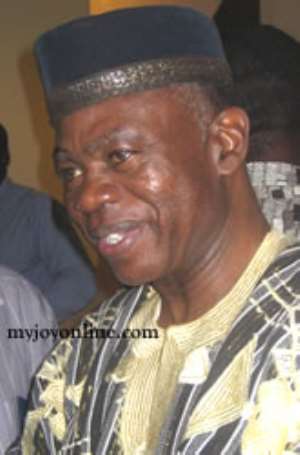 Four-time flagbearer of the People's National Convention (PNC), Dr Edward Mahama, has been reluctant to confirm reports he would not contest the flagbearership a fifth time.
Dr Mahama has however told Joy FM the party's flagbearer position is open to members who want to contest when the party goes to congress.
The flagbearer is already calling for early congress.
Joy News sources say Dr. Mahama officially announced at the party's meeting on Saturday that he would not contest the flagbearership.
It is not clear if he was pressured to take the decision as some members have sought to blame him for the PNC's misfortunes at the polls.
But speaking to Joy News' Sampson Ladi Ayenini, Dr Mahama said comments suggesting he is giving up the position are mere speculative.
Asked why he would not confirm or deny the reports, the flagbearer responded: "I live a day a time," and would want congress to decide.
General Secretary of the PNC, Benard Mornarh, has however confirmed to Joy News Dr Mahama has hinted giving up his presidential ambition.