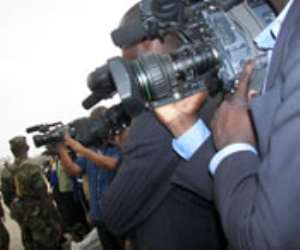 Saly, Senegal, June 30, GNA - Selected journalists from the West African sub-region at a meeting in Saly, Senegal, have underscored the need for African media practitioners to rise up and support regional integration efforts.
The journalists discussed the obstacles, failures, potentials and success of regional integration, especially in the West African sub-region.
The Friedrich Ebert Foundation (FES) organised the regional workshop which was on the Economic Partnership Agreements negotiations between the European Union (EU) and the Economic Community of West African States (ECOWAS).
It was on the theme: "Negotiations between the EU and ECOWAS; where does the West African Press Stand".
Participants were drawn from Ghana, Senegal, Mali, Nigeria and Benin.
The group identified lack of understanding about regional integration issues as one of the major obstacles.
They also mentioned harassment from customs officials at the airports and on the borders as part of the reason for the failure of regional integration in West Africa.
Participants called for more education on regional integration for instance transport infrastructure so as to ensure quality roads and rail systems for free movement of goods and people.
The workshop gave birth to a network named: "West African Network of Economic Journalists (WANEJ) to ensure the effective sharing of information among economic journalists in the sub-region.
By Hanah Asomaning, a GNA Correspondent in Saly, Senegal