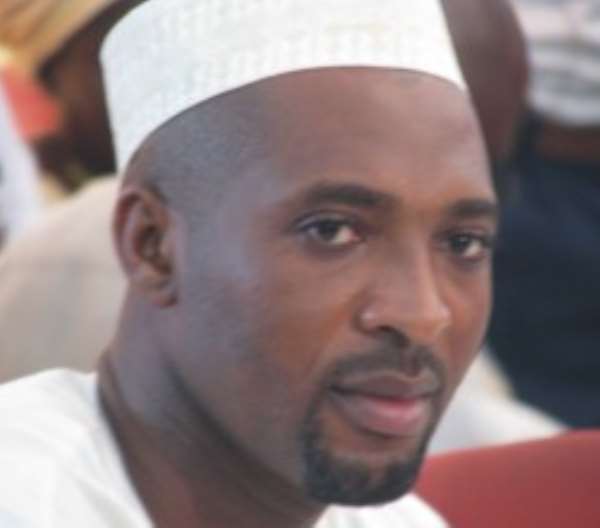 Disgruntled supporters of the ruling National Democratic Congress, Friday vandalized properties in Kumasi, in protest against the resignation of the Sports Minister, Alhaji Mohammed Muntaka Mubarak.
The angry supporters reportedly assaulted a woman and valdalised her urvan bus, accusing her of making derogatory remarks about the former minister who is also MP of Asawase in Kumasi.
They argued they did not understand why Alhaji Mubarak has been "forced to resign" after he had been exonerated of all charges of financial malfeasance made against him.
The Asawase Constituency Secretary of the NDC, one Salifu, who led the demonstration, told Luv FM's Elton John Brobbey the demonstrators were outraged by the development.
He said all constituency executives of the party would resign from their positions in solidarity with the MP.
The Principal Accountant at the Ministry of Youth and Sports, Adim Odoom, leveled many charges of financial impropriety against the former minister.
Following the allegations, President John Mills asked him to step aside to pave the way for investigations.
The investigators concluded in their report to the president submitted Thursday morning that the minister was generally innocent of the charges except for a moment of indiscretion in approving the state financing of a Germany trip for a lady.
The minister tendered in his resignation in the afternoon the same day, which the president accepted.
But his supporters are not amused, arguing the president should have rejected the resignation and given Alhaji Muntaka his job back.
To make their voices heard, they took to the streets with an initial intention, they claimed, to stage a peaceful demonstration intending to present a petition to the party leadership.
But things spiraled out of hand, and the enraged youth broke louvers of the party's regional office and vandalized other properties. At the time there was no party official at the offices.
They appealed to the leadersdhip of the NDC to sit up and treat the matter with all the urgency it needs since the supporters were bent on creating chaos on the matter.
They think it is unfair for the "only zongo minister" to be made to go through such a harrowing ordeal at the hands of a party he is working hard for.
"If the party wants to remain popular in the constituency and retain power come 2012, they must reinstate Alhaji Muntaka without delay," they warned.
Story by Malik Abass Daabu/Myjoyonline.com