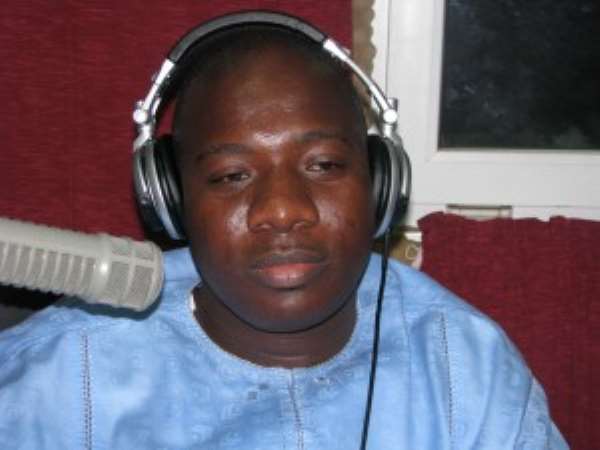 Presidential spokesperson Mahama Ayariga says the solution to the perennial floods in Accra does not lie in pulling down houses.
Instead, a comprehensive look, he said, should be taken at the root causes of the floods that hit parts of the capital virtually every time it rains claiming lives and property.
"Clearly the whole idea of going to pull down somebody's house after people have worked so hard and used their savings to put up a home for shelter for themselves and their families is not an easy thing to do," he told Joy FM's Super Morning Show host Kojo Oppong-Nkrumah.
Mr Ayariga was reacting to media reports that about 45 houses cited on waterways have been earmarked for demolition following last Friday's flooding which claimed seven lives.
The Greater Accra Regional Minister, Nii Armah Ashietey is reported to have said government this time around will not buckle adding that after taking inventory of all structures on watercourses, a task force would identify those that had building permits and those that did not have before taking action.
But the president's spokesperson thinks engineers should be tasked to find a way of solving the flooding problem without having to demolish buildings.
He however emphasized that "if there is no other way around it, then I can assure you government will not renege on its responsibility to make sure that it takes steps that cause pain for a few but for the generality of the public protect lives and property."
Mr Ayariga said the situation is so important to the president that while in Abuja, Nigeria, he called all the appropriate agencies and "asked them to use this occasion to develop a strategic and comprehensive plan so that subsequent years we don't have to be confronted with these challenges."
He said the president also spoke to the district assemblies through the Local Government Minister to put measure in place to ensure the current challenges are not replicated in new settlements.
President J.E.A. Mills expressed his condolence for those who lost lives and property in Friday's flooding from Abuja.
Benefits from Abuja
The president held bilateral talks with his Nigerian counterpart, Umaru Musah Yar'adua which Mr Ayariga said were very fruitful.
The two leaders "committed themselves to strengthening the relationship between Ghana and Nigeria and also made commitments in the area of promoting investments in the two countries and protecting investments."
President Mills, according to Mr Ayariga pledged to protect Nigerian investments in Ghana and appealed to his colleague, president Yar'adu to open up his country' market for Ghanaian investors.
Presidents Mills and Yar'adua also agreed to adopt common positions on pertinent issues with international bodies such as the United Nations and African Union.
President Umaru Yar'adu also agreed to give Ghana about 60,000 barrels of crude oil daily under a 90-day credit arrangement.
Story by Malik Abass Daabu/Myjoyonline.com