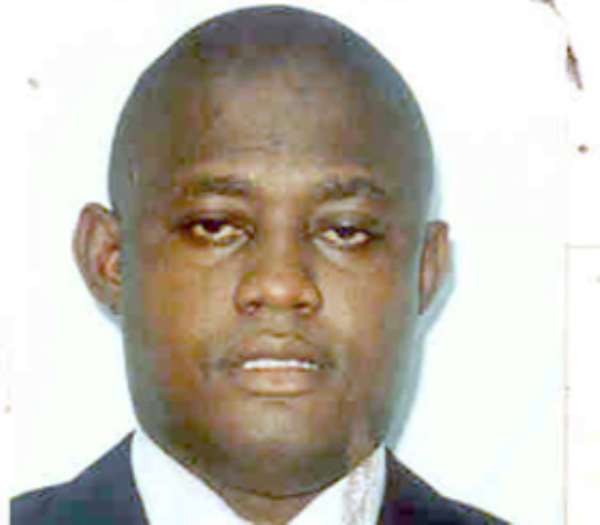 Francis Akproko
Nigerian citizens resident in Ghana are disturbed at the manner in which they are all being perceived as criminals and denied justice by the police at the slightest accusation.
According to them, even though they concede there might be a couple of bad nuts among them, they stated that branding them as criminals is worrying.
They have therefore pleaded to the Ghana police to try to go to the bottom of every report that is made, particularly involving Nigerians, so that innocent people are not unduly punished by virtue of their nationality.
Speaking to DAILY GUIDE on what they see as 'an unfortunate development', a Human Rights Activist and President of the Ghana Chapter of the Niger Delta Community, Francis Okproko, said the good relations between the political leaders of Ghana and Nigeria is being watered down by the discriminatory form of justices practiced at some police stations in the country.
"Crime has no nationality. Crime is crime, so when you tag a particular country with a tag, you miss the boat in your quest to fight crime. Some of us have become victims by virtue of our nationality. We are scared because they way things are going, anybody can just be framed up," he told the paper.
He catalogued a number of situations where innocent Nigerians are detained in police cells for over two weeks without being taken to court or charged, saying even when eventually they have to be released for want of prosecution, the police take heavy bribes before doing so.
"I am not saying actual criminals cannot be prosecuted, but could you believe that even innocent Nigerians are made to pay huge sums between GH¢300 and GH¢1,500 before being granted bail?
To be honest with you, many of the senior officers at the police headquarters are very understanding and often helpful, but the problem lies with the junior officers. They need to be talked to," he said.
When asked to give instances of huge sums exchanging hands before justice is granted, Okproko said the Madina and Adenta police stations are notorious, adding that they have become concentration camps.
He lamented that in many cases, Nigerians are made to languish in cells for several weeks without investigators attached to their cases.
Concluding, the human rights activist said the police have good cases he wished would be pursued to the bottom and cited an alleged murder case at Christian Village, Accra, of a Nigerian young man by his Nigerian girlfriend and stressed that whoever is guilty needs to be punished to serve as deterrent to others.
"In every society, there are both good and bad ones. I am only crying for fair play, because we are all neighbours".
By Bennett Akuaku