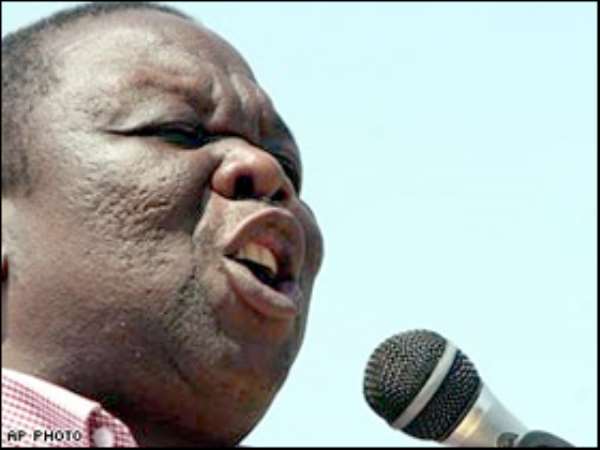 HARARE (AFP) - Zimbabwean Prime Minister Morgan Tsvangirai's party has urged the Southern African Development Community to press President Robert Mugabe not to proceed with "illegal" elections later this month, a minister said Thursday.
"We wrote a letter to SADC over President Mugabe's unilateral decision to hold elections without finality on reforms," Finance Minister Tendai Biti, who is also secretary general of Tsvangirai's Movement for Democratic Change (MDC), told AFP.
At a recent summit in Mozambique, the 15-member regional bloc had in vain urged Mugabe to delay the July 31 polls to allow time for key reforms to guarantee a free and fair vote.
"The resolutions made by SADC in Maputo were not fulfilled, rendering the elections meaningless. The electoral amendment was passed without going to parliament and as a result we are going to have an illegal election," Biti said.
Mugabe, 89, last week threatened to leave the SADC for pressuring him to postpone Zimbabwe's polls.
Tsvangirai had called for a three-month delay to implement a series of reforms that would limit the military's role in politics and strip ghost voters from the electoral roll.
In a referendum in March, the impoverished country approved a new constitution that limits presidential powers, but many of the agreed changes have not been implemented.
Under the new charter, Mugabe -- in power since 1980 -- could serve another two five-year terms.
Tsvangirai was forced into an uneasy power-sharing government with Mugabe four years ago in the aftermath of a bloody presidential run-off election.