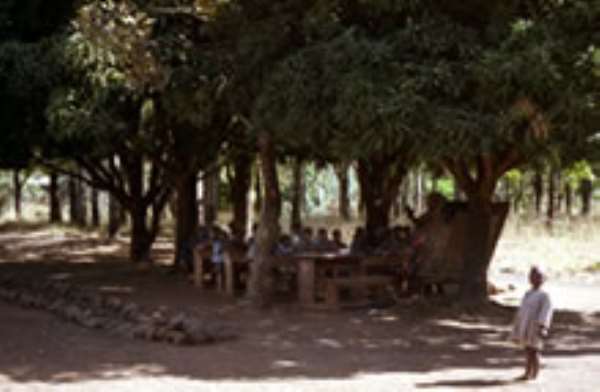 I need not start this article with one of the zillions quotations that underscore the invaluableness of education to growing economies like Ghana. There is enough evidence to admonish that our education should not be compromised no matter the status quo of our economy.
All the rich and natural resources of any country are useless, if the required human capital is unavailable to put them into use. Economies that kick started with ours are now formidable and resilient because they gave priority to education - the Asian tigers.
More and more tertiary students especially those in the varsities are falling off due to financial frustration. Those who managed their way through the system come out as "half-baked" graduates. The vista of our streets is a testimony to the rate of dropouts in the basic and senior levels of our education. Per Facts and Figures of Ghana, over 1,129,334 children are out of only primary schools whiles our illiteracy rate vibrates at 35 per cent.
Over the decade, our educational reforms and its component parts including the laudable Free Compulsory Universal Basic Education (FCUBE) has been a spectacular failure. Nonetheless, we still display gross happy-go-lucky attitude to the realities on the ground. What is the nemesis of our educational policies? My view is not far from yours.
The biggest enemy of our educational policies is politics. It is time we made the education sector completely independent of all forms of political miasma. The political-manifesto-to-and-fro policies of our education are doing us a great disservice as a developing country.
We need resilient, strategic and futuristic educational policies with no-nonsense law to ensure that it is not toyed on grounds of merely fulfillment of political promises. These persistent rejig to the policies are not only wasteful to our constraint resources but thrash the educational system to utter higgledy-piggledy.
Education is a right, and to make the right realistic, government needs to subvent more funds in the name of subsidies to our educational institutions to avert the mass exit of students from schools, especially at the tertiary level. Any attempt to reduce government subvention to education will be perfectly chaotic from all angles.
Therefore, I am appealing to the (my) ruling government with it Socialist Political Ideology to pay more attention to education for it is indispensable in the realms of development.
"Give me six hours to chop down a tree and I will spend the first four sharpening the axe" - this is a food for thought from Abraham Lincoln.
God bless Ghana! Salaam!

Credit: Abdulai Hanan R. Confidence
[email protected]
TEIN-NTC, Tamale
(P.R.O.)