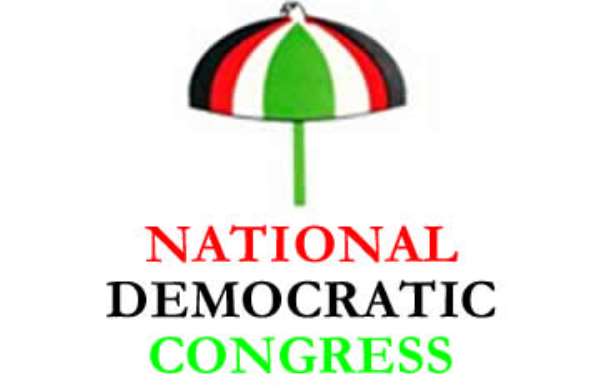 NDC Toronto Congress
NATIONAL DEMOCRATIC CONGRESS (NDC)
Greater Toronto Area Branch Elections
The National Democratic Congress (NDC), Greater Toronto Area Branch, wishes to invite NDC members in the Greater Toronto Area to the branch delegate's congress scheduled as follows:
Date: Sunday, June 28, 2009.
Venue: 2260 Weston Road, Room 126
(Weston/Sheppard intersection)
Time: 5:00 P.M. prompt.
The following executives will be elected at the congress to run the affairs of the re-constituted Greater Toronto Area Branch of the NDC for the next two years:
1. Chairman
2. Vice-Chairman
3. Secretary
4. Treasurer
5. Branch Organizer
6. Assistant Branch Organizer
7. Women's Organizer
8. Youth Organizer
9. Welfare Officer
Adhering to clause 10 of the External Branches Guidelines, NDC Canada Chapter Secretariat is hereby informed of the up-coming congress and, at the same time, being invited to send representative(s) to observe.
Nomination forms are available at the Branch Secretariat for those interested in vying for positions.
For further information, please contact the Interim Electoral Commissioner, Mr. Robert Gidisu (416) 546-1647; Mr. Simon Adzraku (416) 996-3300; Ms. Mavis Tekpeki (416) 316-0244 or Nana Bawuah (416) 554-1245.
Email:[email protected]