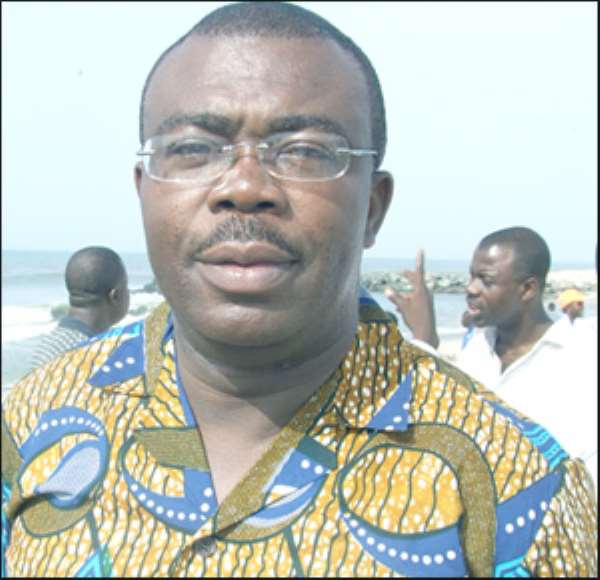 Stephen Asamoah Boateng
DAILY GUIDE has uncovered an agenda by government to throw the hangman's noose on the neck of Stephen Asamoah-Boateng, former Information Minister, over reports that one of his in-laws had shares in a company that won a government contract last year.
Already, the Office of the President has ordered that the company, Plexiform Ventures, should not be paid for the contract, and the Bureau of National Investigations (BNI) has started interrogating Frank Agyekum who signed the said contract  in his capacity as deputy Information Minister.
Plexiform, in October last year, was awarded a GH¢86,915.85 contract to renovate some parts of the Information Ministry. It completed the contract, had its final certificate and was awaiting payment when the process was halted by the Office of the President for reasons yet to be explained.
Reports indicate that someone from the corridors of power is suspecting that Mr. Asamoah-Boateng was influential in the award of the said contract and thus, the BNI has been ordered to do a meticulous investigation into the matter.
Apparently vexed over the issue, the Acting Chief Director at the Ministry, D.A.Y. Sampong, wrote to the Office of the President, asking that the President authorizes the release of funds for the payment of the contract because the Ministry went through "the necessary procurement processes to award the contract to M/S Plexiform Ventures".
The Ag Chief Director added that "the Ministry was on the verge of issuing the cheque to the company when a directive was received from the office of the President that all payments should not be made prior to approval by the Office of the President."
Interestingly, the contract was awarded only after it had gone through tender and the Ministry's Entity Tender committee, of which Mr. Asamoah-Boateng was not a member, had accepted the Evaluation Report and unanimously agreed that out of the three companies that bid for the contract, Plexiform Ventures stood tall in aptitude, yet had the lowest price quotation and period to execute the contract.
After the completion, Supreme Procurement Agencies Ltd inspected the project, gave approval of a good work done and awarded Plexiform its final certificate and all was set for payment until the Office of the President halted the process.
By Halifax Ansah-Addo