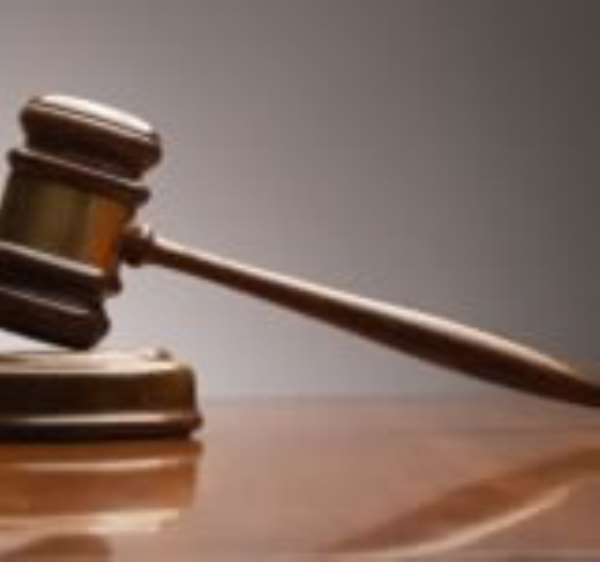 A 23-year-old farmer, Mparabe Tinjoe has been sentenced to death by a Court in Ho for shooting to death four other farmers at Azilavikope near Dambai in 2004.

Before his sentence on Monday, Mparabe Tinjoe prayed the court presided over by Mr Justice Kofi Essel-Mensah to be lenient with him as he did not intend to kill Kabanu Ahiaku, Santo Kamasa, Voegborlo Gbese and Agama Hator.

The court was told that on July 17, 2004 one Richard, a six- year-old boy, drove some herds of cattle through a Konkomba man's field which was being prepared for sowing groundnuts.

The man chased Richard with a cutlass prompting the boy to shout for help which attracted Mawutor Geraldo, Doe Geraldo and Kabanu Ahiaku to his rescue.

The three seized the cutlass from Richard's pursuer and sent it to their headman to lodge a complaint.

They were however attacked on their way back from the headman's house and had to be taken to the Hohoe Government Hospital with serious injuries.

A report was made to the police but the attackers including Mparabe Tinjoe fled to Kete-Krachi.

Kabanu Ahiaku who was discharged after receiving treatment returned to the village and was shot dead by an unknown person.

This prompted others including Santo Kamasa, Voegborlo Gbese and Agama Hator to go to the spot where Ahiaku was shot dead to verify.

They were however ambushed by Mparabe Tinjoe who shot and killed them.