Minister charges L'Oreal to source raw materials from Ghana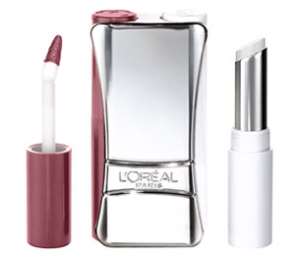 Accra, June 5, GNA – The Minister for Trade and Industry, Ms Hannah Tetteh, on Thursday appealed to the Management of the L'Oreal Group, a global cosmetics industry, to include Ghana in its global supply chain for raw materials.
She said oils and other herbal extracts which are primary products of the L'Oreal Group abounded in Ghana and by exploring the possibility of sourcing them from the country, the company would be enhancing employment opportunities.
The Minister said this when she launched the L'Oreal West Africa, formerly Dark and Lovely, during the company's centenary celebrations in Accra.
The L'Oreal Group exists in over 130 countries with over 30 global brands including SoftSheen, Carson's Dark and Lovely, Giorgio Armani, Ralph and Lauren and Garnier's Fructis, among others.
Ms Tetteh said apart from employment opportunities, sourcing of raw materials from Ghana would stimulate growth in the micro, small and medium sectors of the economy and enhance the integration of the company's operations within the economy.
She said there was a huge untapped market potential in West Africa and urged the investment community to take advantage of it.
The Minister added that this would consolidate the gains made under the ECOWAS Trade Liberalization Scheme and enhance the sub-region's integration efforts.
She said as part of efforts to develop the private sector, government would ensure that entrepreneurship was incorporated into the tertiary educational system to equip students with requisite skills to be able to drive the investment agenda.
Ms Tetteh urged the company to adopt best methods when disposing of waste products to prevent causing damage to the health of the people as well as the environment.
Mr Abdenasser Benabou, General Manager of L'Oreal West Africa, said: "With our rigorous scientific approach, we have overcome major challenges such as making beauty accessible to as many people as possible, worldwide with products proving increasingly effective."
Mr Benabou said because of the favourable economic environment coupled with political stability, the company had decided to use Ghana as a hub to reaching the West African sub-region.
Meanwhile, as part of its centenary celebrations, the L'Oreal West Africa has inaugurated an ultra-modern hair academy, Demodeaf Hair Academy, for the Demonstration School for the Deaf at Mampong-Akuapem in the Akuapem North District of the Eastern Region.
The facility, which was built by the company and installed with modern gadgets, is to teach the students hair dressing as a way of empowering them economically.
GNA