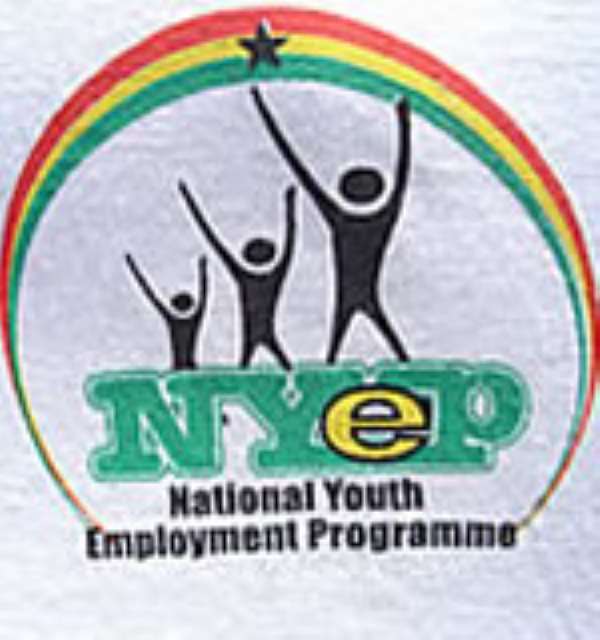 Thugs suspected to be sympathizers of the ruling National Democratic Congress on Tuesday raided the offices of the National Health Insurance Authority and the National Youth Employment Programme in Tamale.
They allegedly assaulted the workers of the two offices, threw them out and locked the office premises.
It is not immediately known what reasons account for the attack and seizure.
The Metropolitan health scheme manager at the office, Fuseini Aminu who narrated the ordeal to Joy News said the attackers were supposed to be acting on the orders of their leaders.
"We were in the office working, doing our normal work when some group of people came to tell us to leave the office immediately. I asked them what the reason was and from where did they get the authority. They told us they have been asked to come and sack us and that we should do that without complain," he narrated.
He said his cashier who attempted to resist the attack was assaulted and damped outside the office.
Aminu Fuseini said he could clearly identify four of the more than eight assailants as ardent supporters of the ruling party.
The assailants, he said, wielded barbed wires and managed to take custody of the office.
Haruna Iddrisu, Youth and Employment coordinator for the Tamale Municipality said the attack on Tuesday was a 'top-up' of a similar attack they suffered on Monday.
The attackers he alleged, said they had been proposed as new personnel to take over the administration of the National Youth and Employment Programme.
Meanwhile the Regional party executives of the NDC have described the action as unfortunate.
Umaru Yusif Alhassan acting Northern Regional Secretary of the NDC told Citi News the party has not sanctioned or endorsed such an act.
He explained that the executives have not received any such instruction from its headquarters in Accra and was surprised such an act will be attributed to the NDC.
He cautioned party members to desist from such acts, saying the party would not go to the aid of any member who fell on the wrong side of the law.
Story by Nathan Gadugah/Myjoyonline